VOD Februari 2021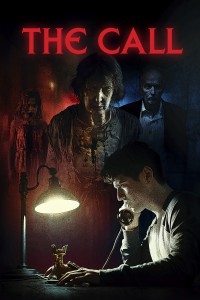 Horror

Beschikbaar voor VOD: 11 februari 2021

Regie: Timothy Woodward Jr.

Cast: Lin Shaye (There's Something About Mary, Insidious 1 & 2), Tobin Bell (Saw I-VI), Chester Rushing (Stranger Things), Erin Sanders
In 1987 drijven de pseterijen van vier tieners de oude Edith tot een wanhoopsdaad. Bizar genoeg staan de pestkoppen in het testament van de vermeende heks. Wie durft bellen naar de telefoon die ze letterlijk in haar graf heeft meegenomen, erft een fortuin. Een voor een draaien ze het nummer van hun eigen hel.
Reviews
Blu-ray.com: a disturbing story of punishment from beyond the grave.
Defilmblog.be: Al bij al heb ik er van genoten. Ook al bevind The Call zich op vertrouwd terrein, heeft het ook wel iets fris te bieden en moest het dus niet hoofdzakelijk hebben van de vertolkingen van Lin Shaye en Tobin Bell. De film heeft een solide uitgangspunt en brengt een goede cast samen met interessante personages.
Efilmcritic.com: Tobin Bell gives a galvanizing performance.
Heavenofhorror.com: a really solid horror movie, starring iconic horror actors Lin Shaye and Tobin Bell.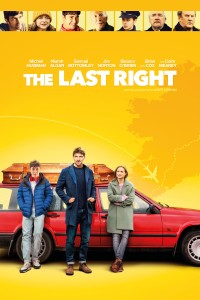 Drama, Komedie

Beschikbaar voor VOD: 25 februari 2021

Regie: Aoife Crehan

Cast: Michiel Huisman (Game of Thrones, The Age of Adaline), Samuel Bottomley (Ackley Bridge), Niamh Algar (Raised by Wolves), Colm Meaney (Law Abiding Citizen, Seberg), Brian Cox (Churchill, Succession)
De succesvolle advocaat Daniel Murphy (Michiel Huisman) reist vanuit Boston terug naar Ierland voor de begrafenis van zijn moeder. Door een ongelukkige samenloop van omstandigheden krijgt hij niet alleen de verantwoordelijkheid voor zijn autistische broer Louis, maar ook voor het lichaam van de man die naast hem in het vliegtuig zat. Aangespoord door zijn broer Louis en de pittige jonge begrafenisondernemer Mary begint hij aan een doldwaze autorit dwars door Ierland om de onbekende man te kunnen begraven, op de hielen gezeten door de politie (Colm Meany).
The Last Right is een geestige en hartverwarmende roadmovie waarin twee broers, beide met hun eigen gebruiksaanwijzing, nader tot elkaar komen. Met een ecologische verantwoorde kartonnen lijkkist met bloemetjesmotief op het dak.
Reviews
Indebioscoop.com: de kijker valt vanaf minuut één in de film. Gecombineerd met het lichte en vaak humoristische verhaal kunnen we The Last Right typeren als de lightversie van Rain Man. 4 sterren.
Telegraaf.nl: een prachtig groen land met 'good craic, het Ierse equivalent van gezelligheid.
Cinemagazine.nl: The Last Right biedt een fijne, warme ontsnapping aan het dagelijks leven.
Filmtotaal.nl: Crehan levert een vermakelijk speelfilmdebuut met een hoog feelgoodgehalte.
Volkskrant.nl: Michiel Huisman doet het uitstekend als Amerikaanse Ier in de gemoedelijke roadmovie The Last Right.
Trouw.nl: Een warme film met een simpele boodschap: wees vriendelijk, ook voor vreemden. Prima acteurs en liefdevolle blikken op Ierland.
AD.nl: De film weet een fijne sfeer neer te zetten, met behulp van droogkomische, typische humor en aaibare Ieren in minirolletjes.
NRC.nl: kruist het genre van de roadmovie met elementen uit de romantische komedie. Het resultaat is plezierig.
Parool.nl: Een verademing, zo zou je het sympathieke The Last Right kunnen omschrijven in deze barre tijden.
Filmireland.net: A thoughtful approach to grief and isolation with sadness and humour that will ultimately offer hope for its characters. It's an unexpected road trip full of heartbreak, humour and human kindness.
TheGuardian.com: Gently heartwarming, this homecoming story about a lawyer and his autistic brother fits like a well-worn onesie.
Irishtimes.com: A likeable salute to a Magic Ireland we don't see much anymore. Lovely performances.
TheTimes.co.uk: Writer-director Aoife Crehan makes a fine — and madcap — debut.
Entertainment.ie: Sweet and earnest in all the right places.
Filmireland.net: Dutch actor Michiel Huisman has a fresh and alluring onscreen presence.
Totallydublin.ie: Hilarious