VOD Mei 2021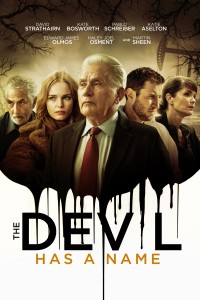 Drama, Komedie, Thriller

Beschikbaar voor VOD: 13 mei 2021

Regie: Edward James Olmos

Cast: Kate Bosworth (Still Alice, Superman Returns), Edward James Olmos (Blade Runner 2049, 2 Guns, Battlestar Galactica), Haley Joel Osment (The Sixth Sense, The Boys), David Strathairn (Lincoln, Godzilla, The Expanse), Alfred Molina (The Da Vinci Code, Prince of Persia), Pablo Schreiber (American Gods, First Man, Den of Thieves), Martin Sheen (Apocalypse Now, The Departed, Anger Management)
Met de moed der wanhoop bindt een landbouwer de strijd aan met de psychopatische oliebarones die systematisch zijn grond vergiftigt. De volledige oliebranche wil uiteraard verhinderen dat de rechtzaak een precedent schept en probeert hem koste wat kost het zwijgen op te leggen. Wint het grote geld? Of de kleine man?
Reviews
Chicago.suntimes.com: What a crackling and often darkly funny script this is, "The Devil Has a Name" is a master class in casting.
RogerEbert.com: A scenery-chewing feast. And the familiarity of some of it - Martin Sheen as a righteous lawyer doing his righteous Martin Sheen thing, the easy chemistry of Strathairn and right-hand-man Olmos as they speak unsubtitled Spanish at each other - lends a Social-Justice-Movie Comfort Vibe to the proceedings.
Blu-ray.com: A noble endeavor with something to share about corruption.
Thefilmstage.com: Audiences have a good time while also learning about the lengths such corruption will go.
The Guardian.com: A fire-breathing thriller about a farmer taking on Big Oil. Kate Bosworth shines in a juicy role as a cigar-smoking oil matriarch in this drama directed by veteran actor Edward James Olmos.
Hollywoodreporter.com: The Devil Has a Name is a whistleblower drama a la Erin Brockovich that also wants to be a classic noir whodunit. Olmos balances a grim tale of corporate exploitation, environmental degradation and the plight of the American farmer with delightful buddy-comedy pairings.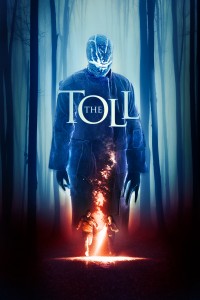 Horror, Thriller

Beschikbaar voor VOD: 20 mei 2021

Regie: Michael Nader

Cast: Jordan Hayes, Max Topplin (Carrie), James McGowan (Total Recall, Suicide Squad), Rosemary Dunsmore (Orphan Black), Paul Kaye (After Life)
Midden in de nacht stranden Cami en haar rideshare-chauffeur in een bos waar de normale wetten van tijd en plaats niet van toepassing lijken. De schimmen en visioenen die overal opduiken, hebben een niet mis te verstane boodschap. De enige manier om weg te komen, is door "de tol" te betalen. En die tol is de dood. Maar slechts één van hen hoeft te sterven...
Reviews
RogerEbert.com:Â The two leads, the great set-up, and the overall love for the genre embedded in every scene leads to an overall success.
Rue-morgue.com: Nader puts well-earned trust in his two leads, as Hayes and Topplin ably engage our sympathy and occasional suspicion as their characters' situation keeps shifting. As they become more deeply ensnared in the Toll Man's web, Nader unveils a series of revelations, some of which work and surprise us better than others. Cami and Spencer's personal histories inevitably come into play, and what we learn about Cami has a low-hanging-fruit feeling when it comes to motivating backstory. While these past circumstances add a bit of depth to the duo, THE TOLL is at its best when it's observing them in the moment, faced with uncertain and frightening circumstances and just trying to figure out a way to survive the night.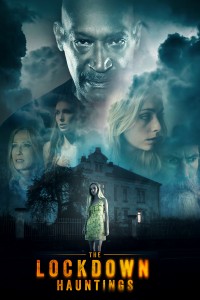 Horror, Thriller

Beschikbaar voor VOD: 20 mei 2021

Regie: Howard J. Ford

Cast: Tony Todd (The Man from Earth, The Rock), Angela Dixon (Never Let Go)
Wanneer enkele jonge vrouwen op onverklaarbare en gruwelijke wijze om het leven komen, bundelt rechercheur Parker haar krachten met een controversiële expert in paranormale verschijnselen: Jordan Myers. Alles wijst erop dat seriemoordenaar The Locksmith weer aan het moorden is geslagen. Alleen … The Locksmith zat achter slot en grendel. En hij is dood.
Reviews
Film is nog niet uitgebracht, nog geen reviews beschikbaar.