VOD September 2019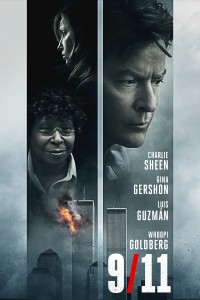 Drama

Beschikbaar voor VOD: 5 september 2019

Regie: Martin Guigui

Cast: Charlie Sheen (Anger Management, Two and a Half Men, Due Date), Gina Gershon (Killer Joe, P.S. I Love You, Showgirls, Inconceivable), Luis Guzmán (The Last Stand, The Taking of Pelham 1 2 3, Anger Management ), Whoopi Goldberg ( The Color Purple, Sister Act, Glee), Wood Harris (Dredd, Ant-Man, Creed), Jacqueline Bisset (Miss You Already, Bullit)
Wanneer een lift van het World Trade Center plots blokkeert, hebben de vijf inzittenden geen benul van het drama dat zich daarbuiten en boven hun hoofden aan het voltrekken is. De dame die de liften aanstuurt, vormt hun enige verbinding met de buitenwereld. Via de intercom probeert ze het bonte gezelschap in veiligheid te brengen … de datum is 11 september 2001.
Reviews
Thewrap.com: It's Gershon who really shines here. Her telephone scene with Jacqueline Bisset, as her mother, carries the power and the tragedy of those real-life calls we heard that day from the World Trade Center; that moment, and a later exchange between Bisset and Prestyn Bates as Jeffrey and Eve's son, go a long way toward giving "9/11" the dramatic impact it needs.
Marcfusion.com: Retains that small scale, personal scope, even within the massive, world changing scope of events of 9/11.
Stevethemovieman: highlighting a lot of recognizable actors giving above-average performances.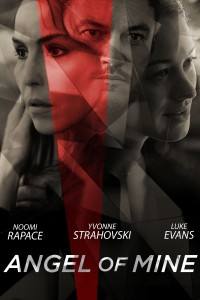 Thriller

Beschikbaar voor VOD: 12 september 2019

Regie: Kim Farrant

Cast: Luke Evans (Fast & Furious 6-8, Ma, Midway), Yvonne Strahovski (Dexter, Killer Elite, The Handmaid's Tale), Noomi Rapace (Millennium 1-3, Prometheus, Bright)
Lizzie worstelt niet alleen met mentale problemen, ze levert ook een bikkelharde strijd om de voogdij over haar zoontje. Alles verdwijnt echter naar het achterplan wanneer ze in de 7-jarige Lola haar overleden dochtertje meent te herkennen. Haar obsessie met het meisje ontaardt in een bloedstollende confrontatie met Lola's echte moeder.
Reviews
RogerEbert.com: Farrant's confidence as a storyteller — along with Rapace's full-bodied performance - enrich the story and guide it toward its delicately bonkers premise.
FilmThreat.com: Angel of Mine is a good movie for fans of the dysfunctional family melodrama. Primarily from the performances from its leads and a strong story that holds together to the end.
Observer.com: The understated direction by Kim Farrant lead you into elements of surprise you do not anticipate as the film detours into a shock ending that will leave you wide-eyed with awe.
Screen International: Its equally challenging and cathartic payoff is worth the journey.
Los Angeles Times: A terrific cast and a rich sense of atmosphere.