VOD November 2021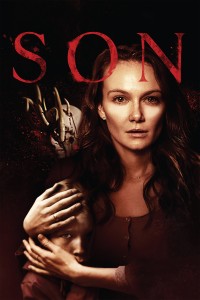 Horror

Beschikbaar voor VOD: 4 november 2021

Regie: Ivan Kavanagh

Cast: Andi Matichak (Halloween, Halloween Kills), Emile Hirsch (Lone Survivor, Killer Joe, Into the Wild), Luke David Blumm (The Sinner)
Wanneer haar achtjarige zoontje ten prooi valt aan een mysterieuze ziekte, moet een jonge moeder uitmaken hoe ver ze wil gaan om hem te beschermen tegen de sinistere demonen uit haar sekteverleden. Met de hulp van een rechercheur, de enige die haar lijkt te geloven, bindt ze de strijd aan zoals enkel een moeder dat kan.
Reviews
Variety.com: Twisty, violent, well-crafted.
Screenrant.com: An unsettling fever-dream drenched in unspeakable acts that leave viewers on edge until the end.
Latimes.com: An amped-up version of everyday parental paranoia. This is ultimately a movie about a woman who loves her child so intensely that she becomes irrational - and dangerous.
Behindthelensonline.net: Twisted and terrifying.
Flickeringmyth.com: The performances become more layered and devastating. A twisted exercise.
Heavenofhorror.com: A rather glorious horror experience and definitely a horror highlight of 2021 so far!
Horrorfuel.com: The pacing is near-perfect, from the film's gripping opening to its incredibly creepy final scene.
Jumpcutonline.co.uk: Your mind is plagued with intrigue towards Laura's past from the first sequence, and its relatively steady pace unravels towards an eye-widening climax.
Markreviewsmovies.com: A chilling and occasionally gruesome piece of horror about paranoia.
Readysteadycut.com: Gripping, tense, bloody, and distinctly dark.
Screenrant.com: A thrilling ride into the bloodied entrails of terror and paranoia.
Thehollywoodnews.com: With echoes of Polanski's Rosemary's Baby and The Babadook, Son is a forever twisting tale of terror and trauma, featuring some excellent performances across the board.
Spoilerfreemoviesleuth.com: It blurs the fine line between reality and darkness while bringing us a story of pain and suffering that will see no happy ending.
Worldfilmgeek.com: a jaw-dropping finale.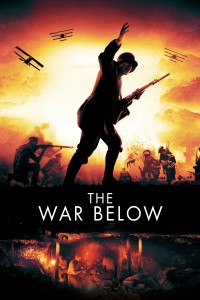 Oorlog

Beschikbaar voor VOD: 9 november 2021

Regie: J.P. Watts

Cast: Sam Hazeldine (The Hitman's Bodyguard), Tom Goodman-Hill (The Imitation Game, Everest), Elliot James Langridge (Twist)
Messines Ridge, nabij Ieper, 1917. Om de patstelling aan het Westelijke Front te doorbreken, graven Britse mijnwerkers tunnels tot onder de Duitse linies, vaak met de blote handen om geen enkel geluid te maken, want de vijand luistert - en graaft - mee. De levensgevaarlijke missie van deze anonieme helden wordt een kantelmoment uit de geschiedenis.

Een interessant artikel over deze slag is te vinden bij de VRT.
Reviews
Filmstories.co.uk: As visually compelling as it is impressive in its character work. Hazeldine's stoic performance is the highlight, but this is a very strong piece across the board which does not deserve to fly under the radar. A quality World War I movie.
Moviesteve.com: Fascinating and true story.
Nerdly.co.uk: A tense, personal edge of your seat story of incredible bravery in times of horror. 5/5 stars.
Outtakemag.co.uk: An admirable job of telling this fascinating tale.
TheGuardian.com: Real-life account of miners recruited in the first world war to burrow beneath German lines is fascinating.
Thetimes.co.uk: A fascinating Great War side story and a gritty central turn from Sam Hazeldine (Peaky Blinders)
Ukfilmreview.co.uk: Great performances and a strong emotional connection to their social and physical plight.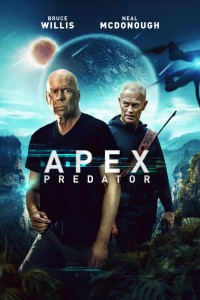 Actie

Beschikbaar voor VOD: 22 november 2021

Regie: Edward Drake

Cast: Bruce Willis (Die Hard, Red, Sixth Sense, Split), Neal McDonough (Minority Report, The 100), Lochlyn Munro (Riverdale, White Chicks)
In de nabije toekomst betaalt een groepje jagers grof geld om op een afgelegen eiland op grof wild te jagen: een mens. Helaas voor hen is die prooi James Malone, een ex-agent die onterecht van moord werd beschuldigd en met elke denkbare tactiek terugvecht. Langzaam maar zeker worden de rollen omgekeerd en wordt de prooi de jager.
Reviews
Ashleymanning.com: It's a classic story of rich people hunting humans for sport. The new spin on it is bizarre and over the top in the best way possible.
Fictionhorizon.com: McDonough, as the twisted, blood-thirsty killer who gets his prey every time, is excellent in bringing out the cold-blooded killer.
Theactionelite.com: Neal McDonough proving what a class act he is on screen.