VOD December 2021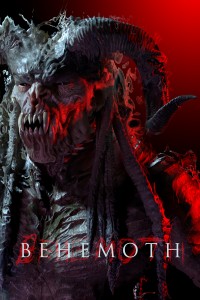 Horror

Beschikbaar voor VOD: 2 december 2021

Regie: Peter Szewczyk

Cast: Josh Eisenberg, Paul Statman, Jennifer Churchich (Once Upon a Time in Hollywood), Richard Wagner
Wanneer zijn dochtertje ziek wordt, vermoedt Joshua Riverton dat de chemiereus waarvoor hij werkt, verantwoordelijk is. Zijn mentale voorgeschiedenis wordt echter tegen hem uitgespeeld. Als hij verhaal wil halen bij zijn oude baas, loopt de situatie uit de hand. Het leven van de klokkenluider verandert in een hel. Letterlijk. 
Reviews
Moviesandmania.com: intriguingly and soon becomes unsettling, it develops into something like a nightmarish bad acid trip but it's one worth taking.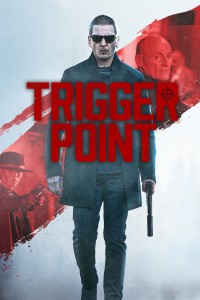 Actie, Thriller

Beschikbaar voor VOD: 9 december 2021

Regie: Brad Turner

Cast: Barry Pepper (True Grit, Maze Runner 2 and 3), Laura Vandervoort (Jigsaw, The Handmaid's Tale), Colm Feore (Astronaut, House of Cards), Eve Harlow (The 100)
Als lid van een eliteteam knapt Nicolas Brazer de vuilste klusjes op voor de overheid. Dan gaat hun dekmantel eraan en worden zijn collega's genadeloos vermoord. Aangewezen als zondebok en kampend met geheugenverlies, gaat hij onder de radar. Wanneer een oud-collega verdwijnt krijgt hij de kans om zijn goede naam te herstellen en zijn geheugen terug te vinden.
Reviews
Bulletproofaction.com: I had a fantastic time watching Trigger Point.

Entertainingmovie.com: An efficient assassin "gone to ground" thriller.

Jbspins.com: Surprisingly stylish.

Lylesmoviefiles.com: a solid action thriller.

Punchdrunkcritics.com: Enjoy watching Nicolas Shaw deliver that sweet, sweet justice down the barrel of his silenced hand cannon. Brad Turner and Barry Pepper Prove a Familiar Story Can Still Be Exhilarating.

Reelfilm.com: compelling action sequences.

Socialnews.xyz: Tough and surprisingly to some degree trendy.