VOD Mei 2019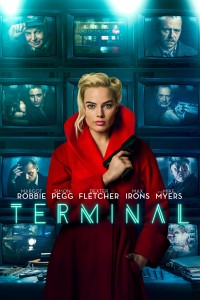 Misdaad, Thriller

Beschikbaar voor VOD: 2 mei 2019

Regie: Vaughn Stein

Cast: Margot Robbie (Suicide Squad, I Tonya), Simon Pegg (Star Wars Saga, Star Trek, Ready Player One, Hot Fuzz), Dexter Fletcher (Kick-Ass), Mike Myers (Bohemian Rhapsody, Austin Powers), Max Irons (The Wife, Condor)
Een anonieme metropool van neon, bloed en regen. Twee huurmoordenaars met een lugubere missie. Een leraar met een terminale ziekte. Een serveerster met een bizar dubbelleven. Een enigmatische concierge. En een mysterieus, misdadig meesterbrein dat op wraak zint. Bloedige, brutale wraak.
Reviews
In.ign.com:  Margot Robbie's found her niche in intelligent, yet manic characters who delight in their homicidal tendencies. Cold and calculating, this role trumps her comic book criminal thanks to a grounded performance and justifiable reasoning for the madness.
Theplaylist.net: It's beautiful, if not brilliant, and fun to watch.
LAtimes.com: Robbie is fascinating to watch.
Eyeforfilm.co.uk: There's also Margot Robbie, whose film this is. Not just because she's got a producer credit, but because top and tail, ear to toe, she makes it. She's all the best things in the film, her ability to pivot (both figuratively and literally) made good use of in hauteur and heels, in pose and proposal, in all the ways so tragically underused by Suicide Squad.
Doblu.com: A dazzling swirl of color and light play, saturating this noir with superior abstract visuals.
Flickeringmyth.com: You can *never* go wrong with an unhinged Margot Robbie. Fitfully entertaining thanks largely to a scene-stealing, against-type performance from Simon Pegg.
Joblo.com: Quite fun to watch Robbie and Myers mug around in this type of movie.
UKFilmReview.co.uk: Their chemistry is odd and welcome, and Pegg's delivery is particularly impeccable.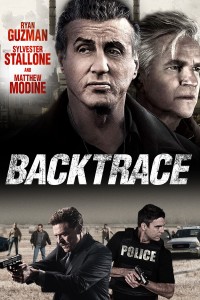 Actie, Misdaad

Beschikbaar voor VOD: 9 mei 2019

Regie: Brian A Miller

Cast: Sylvester Stallone (Expendables, Rambo, Creed), Matthew Modine (Sicario: Day of the Soldado, Full Metal Jacket, The Dark Knight Rises), Ryan Guzman (Step Up 4 Miami Heat, Pretty Little Liars), Colin Egglesfield (Something Borrowed, The Client List, All My Children), Meadow Williams (Den of Thieves)
Een bankoverval ontspoort, met meerdere doden tot gevolg. De overlevende bankrover herinnert zich niets meer. Tot hij kan ontsnappen en een serum krijgt om de buit terug te vinden. Opgejaagd door een plaatselijke politieman en een FBI-agent, probeert hij zich alles te herinneren voor een schaduw uit zijn verleden hém wist.
Reviews
Backtothemovies.com: Sly shines in this compelling flick. Backtrace stands above most of the straight to VOD actioneers with a compelling turn by Matthew Modine with a foundation of Sylvester Stallone's on-screen gravitas.
Blazingminds.co.uk: a movie that had me glued to from start to finish, with it opening with all guns blasting with Mathew Modine in a shootout when a heist goes wrong and then moving along with the introduction of Stallone character with the heart-pounding opening soundtrack.