VOD July 2021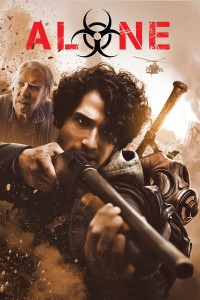 Horror, Thriller

Available on VOD: 1 juli 2021

Director: Johnny Martin

Cast: Tyler Posey (The Last Summer, Teen Wolf), Donald Sutherland (The Hunger Games, Pride & Prejudice, The Italian Job), Summer Spiro
A terrible pandemic outbreak suddenly grips the entire world throwing it into chaos and medical experts across the globe advise all citizens to self-isolate in order to survive. Aidan (Tyler Posey) wakes up to find himself trapped in his apartment, totally cut off the outside world and unable to reach his loved ones with infected people everywhere in his building.
His dire circumstances shift when he spots his beautiful neighbor Eva (Summer Spiro) in the apartment across the way. Communicating through written messages, their romance blooms amidst the madness. With no electricity and supplies running low, Aidan decides to take his life into his own hands and try to save them both.
Trying to maneuver unnoticed through his apartment complex, he discovers his elderly neighbor Edward (Donald Sutherland) surprisingly still alive and thrilled to have some company as he generously shares his food with Aidan. But danger lurks everywhere, even in the hands of this welcoming and seemingly harmless grandpa.
Reviews
Blu-ray.com: An appealing balance of human concern and monster attacks, Sutherland's seasoned abilities add oxygen to the picture.
Bulletproofaction.com: Alone is a Relevant Movie in Today's COVID-19 World.
Butwhythopodcast.com: A Horrifying and Relatable Experience. Fans of survival horror and zombie horror will enjoy Alone and possibly relate to surviving and coping through a pandemic.
Fmovie123.com: It was exciting, the fear was unobtrusive, but steadfastly penetrated to the bone.
Irishfilmcritic.com: Gripping.
Edgemedianetwork.com: this is Posey's movie all the way, and he is pretty terrific. The action sequences are intense and nimble, and while #Alive made the action more extreme, here it's more realistic while also being nail-biting.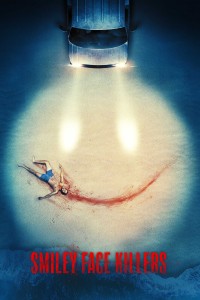 Thriller

Available on VOD: 8 juli 2021

Director: Tim Hunter

Cast: Crispin Glover (American Gods, Alice In Wonderland), Ronen Rubinstein (Follow Me), Mia Serafino (Zeroville)
Based on horrific true events, Bret Easton Ellis (brilliant creator of AMERICAN PSYCHO) untwists this frightening tale in his unique style.
The story of handsome young soccer player Jake Graham (Ronan Rubinstein) who believes he is going insane, unable to shake the feeling of being stalked by something, by someone. His friends and everyone around him believe he's just anxious and prone to paranoia but Jake is actually being followed by a small group of serial killers led by a deformed and terrifying "guru" (Crispin Glover). They abduct, torture and kill attractive male students and then float the corpses in water, leaving a smiley face as their signature. The perverse mind games advance and they force their newest prey into isolation as the Smiley Face Killers prepare for the ultimate sacrifice.
Reviews
Anygoodfilms.com: Smiley Face Killers is typically Bret Easton Ellis territory with his interest in LA lowlife, casual drugs use and extreme violence.
Bloodbrothersfilms.com: Ellis' words and plot make Smiley Face Killers definitely feel like a film based on his works.
Crypt-teaze.com: A collection of striking violence and shocking death scenes, with some nasty gore and effects to boot.
Culturecrypt.com: Puts the pedal to the floor for some hectic horror.
Horrorcultfilms.co.uk: Brutal images of animal violence.
Moviebabble.com: Genuinely has some gory thrills.
Screenrant.com: Well-put-together violence and gore scenes.