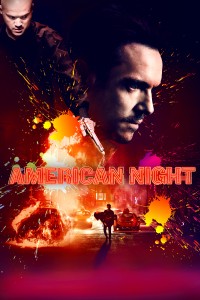 Release:
13 januari 2022

Director:
Alessio Della Valle


Cast:
Jonathan Rhys Meyers (Vikings, The 12th Man)
Emile Hirsch (Lone Survivor, Killer Joe, Into the Wild)
Paz Vega (Rambo Last Blood, Kill the Messenger)
Jeremy Piven (Sin City A Dame to Kill For, Entourage)
Michael Madsen (Reservoir Dogs, Kill Bill, The Hateful Eight)


Year: 2021





A Première TV Distribution Release
SYNOPSIS
Full synopsis soon.
A neo-noir set in the New York City's corrupt contemporary art world where the art dealer John Kaplan and the ruthless head of New York's mafia, Michael Rubino, fight for money, art, power and love.
REVIEWS
Silverscreenanalysis.com: The gun-play kicks in with a self-awareness that really makes it pop. It gets bloody and elegant all at the same time and I had fun with the sporadic tones, and noir atmosphere this one delivers. The hyper-reality was tuned-in just right to create a fun escape into a violent world of maniacal villains, art, sex, and gun-fights.
Shadowsonthewall.co.uk: Hirsch [has] fun along the way, veering wildly from thoughtful to petulant to maniacal.
Markreviewsmovies.com: American Night portrays plenty of corruption, in the underworlds of both art and crime, and chaos, especially in its action-heavy climax.
Flickeringmyth.com: Style, gritty suspense, and colorful characters.
DOWNLOADS
You need to be logged in to access this information.
.