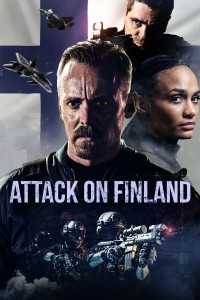 Action

Available on VOD: 12 januari 2023

Director: Aku Louhimies

Cast: Jasper Pääkkönen (BlacKkKlansman, Da 5 Bloods, Dark Tower), Nanna Blondell (Black Widow), Sverrir Gudnason (The Girl in the Spider's Web, Borg McEnroe), Cathy Belton (Philomena)
Finland's Independence Day celebration on December 6 is crudely interrupted by an attack to the Presidential Residence. A set of distinguished guests are taken as hostages. Security service officer Max Tanner is set as the negotiator of the hostage crisis. Tanner must make bold and even painful decisions to figure out who is behind the attack. After all, there are not only human lives to protect - but the future of Europe as a whole.
Reviews
Eyeforfilm.co.uk: Fans of action and espionage will find a good deal to enjoy. With the shadow of Russian aggression looming over Finland at the time of release, it has topicality on its side.
Jbspins.com: The action itself is well-staged and often pretty intense. Enthusiastically recommended.
Jamesweggreview.org: The action is fast-paced, coupled with spot-on editing.
Thatshelf.com: a solid action-thriller. Sometimes, that is all you need.
Voicesfromthebalcony.com: Louhimies does a good job of building up the suspense and keeping Attack on Finland tight. The European perspective and the Finnish locations also make a nice change of pace.