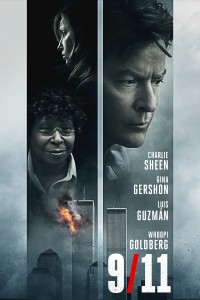 Drama

Available on VOD: 5 september 2019

Director: Martin Guigui

Cast: Charlie Sheen (Anger Management, Two and a Half Men, Due Date), Gina Gershon (Killer Joe, P.S. I Love You, Showgirls, Inconceivable), Luis Guzmán (The Last Stand, The Taking of Pelham 1 2 3, Anger Management ), Whoopi Goldberg ( The Color Purple, Sister Act, Glee), Wood Harris (Dredd, Ant-Man, Creed), Jacqueline Bisset (Miss You Already, Bullit)
Five individuals – a billionaire businessman; his estranged wife; a bike messenger; a young executive; and a building maintenance worker – find themselves trapped in an elevator in the North Tower of the World Trade Center on the morning of September 11, 2001. After an unknown event jolts their elevator car to a stop, the story unfolds as the group slowly learns what is happening in the outside world. Their lone contact is with the building's elevator systems operator, who works to guide them, via intercom, as they attempt to escape to safety. This gripping story of hope, faith, and perseverance showcases the light of the human spirit in the darkest of hours.
Reviews
Thewrap.com: It's Gershon who really shines here. Her telephone scene with Jacqueline Bisset, as her mother, carries the power and the tragedy of those real-life calls we heard that day from the World Trade Center; that moment, and a later exchange between Bisset and Prestyn Bates as Jeffrey and Eve's son, go a long way toward giving "9/11" the dramatic impact it needs.
Marcfusion.com: Retains that small scale, personal scope, even within the massive, world changing scope of events of 9/11.
Stevethemovieman: highlighting a lot of recognizable actors giving above-average performances.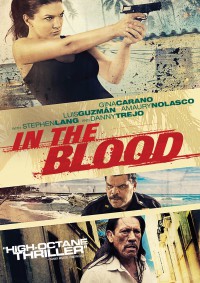 Action, Crime, Thriller

Available on VOD: 18 november 2014

Director: John Stockwell

Cast: Gina Carano (Deadpool, Haywire, Furious 6), Cam Gigandet (Priest, The Twilight Saga: Breaking Dawn II, Easy A), Stephen Lang (Avatar, Don't Breathe, In The Blood), Luis Guzmán (The Last Stand, The Taking of Pelham 1 2 3, Anger Management ), Danny Trejo (Machete, In the Blood), Amaury Nolasco (A Good Day to Die Hard, Transformers, 2 Fast 2 Furious), Ismael Cruz Cordova (White Alligator)
Gina Carano stars as Ava, a trained fighter with a dark past. When her new husband (Cam Gigandet) vanishes during their Caribbean honeymoon, Ava uncovers a violent underworld of conspiracy in the middle of an island paradise. Armed with a deadly set of skills, Ava sets out to discover the truth – and to take down the men she thinks are responsible for his abduction, one by one.
Reviews
1nfluxmagazine.com: A movie that kept me glued to the screen...and my adrenalin pumping! An exceptional film all around.
Cinema-crazed.com: The excellent Gina Carano takes her shot at her own version of "Breakdown," and "Frantic," with an action thriller that delivers on all fronts. "In the Blood" is a great vehicle for Gina Carano, it's a tense and exciting action thriller I was very much invested in until the very end, and I can't wait to see more from Ms. Carano.
CoolAwesomeMovies.com: The bottom line, that is, why "In the Blood" works is the following: Gina Carano is a good action hero(ine). Gina bring that old-school action vibe to the table.
KungFuCinema.com: Following her debut lead role in HAYWIRE, former mixed martial arts champion Gina Carano proves with this follow-up that she can not only fight, but proves herself to be a good actress.
TheFilmStage.com: This is her Cobra, her Commando, her Double Team — now she is truly an action star.
DigitalJournal.com: One of the great things about casting Carano in this role is she is believable. As a former mixed martial arts fighter turned actress, she doesn't need to pretend to know what she's doing in a fight because she actually does.
Cooltarget.blogspot.co.uk: It's Carano's relentless mission through the seedier side of the Caribbean that gives the film its momentum and the former fighter turn actress proves again she's got the talent to become a leading female action star.
Cinemadeviant.com: You completely get your money's worth with this one and if you are into action movies or (more importantly) Gina Carano then you WILL NOT be disappointed one bit and I can't wait to see her in more movies like this.
Variety.com: Ava goes full Death Wish. Not just a martial artist, Ava proves proficient in amateur surgery ("Oh, but you can live without your spleen, can't you?).
LATimes.com: Action and thrills are 'In the Blood'.
Examiner.com: [The] star is no shrinking violet unable to fend off her attackers. Instead it's MMA star-turned-movie bad ass Gina Carano, in her first solo lead role since Haywire. When she's doing her thing, namely cracking a few skulls, the film is a fun, gritty throwback. She's not only a physical force of nature, bending her screen foes into pretzels with ease, but she's also quite the beauty and someone who has a natural presence. When Carano is given free reign to break a few bones, you never want to look away. A solid old school action flick.
Theactionelite.com: Overall, In the Blood really showcases Gina Carano's action hero credentials and if you're looking for a movie with some twists and turns, engaging story and plenty of broken bones then you'll have a blast.
7mpictures.com: Fortunately, "In the Blood" is more like the aforementioned "Taken" and less like "Hostel." Still, it's this ripped-from-the-headlines approach to the story that makes it hit home.
ShowBizJunkies.com: The film's well-paced and if you're into reality-driven action scenes, it's one of the better offerings in what's, thus far, been a disappointing year for the genre.
Filmschoolrejects.com: Ava breaks more than a few bones on her way to the truth, and that's where Carano shines.
DVDTalk.com: It's a stalwart reminder of traditional punch-and-kick action flicks standing firm for a tradition of non-CGI stunts.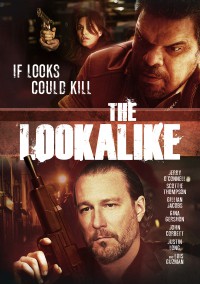 Crime, Thriller

Available on VOD: 12 augustus 2014

Director: Richard Gray

Cast: Luis Guzmán (The Last Stand, The Taking of Pelham 1 2 3, Anger Management ), Gillian Jacobs (Hot Tub Time Machine 2, Seeking a Friend for the End of the World), Scottie Thompson (Star Trek: The Future Begins, Skyline, NCIS), Jerry O'Connell (Veronica Mars, Scary Movie 5, Jerry Maguire), Gina Gershon (Killer Joe, P.S. I Love You, Showgirls, Inconceivable), Justin Long (Live Free or Die Hard, Drag Me to Hell, He's Just Not That Into You), John Corbett (Northern Exposure, Sex and the City 2, United States of Tara)
Drug-lord William Spinks has a curious obsession with the beautiful Sadie Hill and uses gangster friends Bobby and Frank to get to her. But when Sadie's murder jeopardizes their profitable arrangement, the two gangsters risk their lives to find a lookalike replacement before Spinks discovers the truth.
Reviews
1nfluxmagazine.com: Director Richard Gray has outdone himself with his latest effort, with no small thanks to scriptwriter Michele Davis-Gray. And backed by such a strong and experienced cast, it's no surprise The Lookalike turned out so entertaining. It was good seeing the prolific John Savage and Scarface co-star Steven Bauer back on form. Another reason I had such a fun time with this somewhat busy film, was down to the fact everyone knew not to take anything too seriously and simply enjoy the ride, as I suggest you also do. Highly entertaining!
Cinemadeviant.com: complex, full of suspense and had plenty of thrills with a great group of actors.