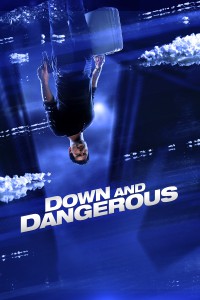 Release:
1 februari 2014

Director:
Zak Forsman


Cast:
John T. Woods (Time Again, V/H/S/2)
Paulie Rojas (Dorothy and the Witches of Oz)
Ross Marquand


Year: 2013





A Première TV Distribution Release
SYNOPSIS
Always one step ahead of the Feds, Paul Boxer is the most inventive and principled smuggler in the trade, and has never needed to carry a gun. When violent mid-level traffickers coerce him into designing a foolproof plan to bring several kilos of cocaine across the México border, he maneuvers to rid himself of their hold over him once and for all. But when a sharp-witted woman from his past enlists his help to escape this rival outfit, Paul must confront the man that is hunting him down, and choose between his livelihood as a smuggler and his integrity as a man.
REVIEWS
Letterboxd.com: It immediately brings to mind Michael Mann's films like Heat, and Nicolas Winding Refn's Drive. And I think this film does a pretty good job of living up to those films. John Woods plays a cool criminal in the vein of Mel Gibson in Payback. He has every base covered, every angle accounted for. Too bad the people around him can't say the same, especially the girl. Watching his plans unravel and how he handles it is a fun time at the movies.
Apocalypselaterfilm.com: The tone is what's surprising here. This remains accessible, never becoming an ordeal like drug films often do, never becoming nasty even with a brief torture scene and never losing its direction to distractions. No, the Mormons are hardly going to praise it but combining a strong story, a strong score and strong editing with a strong set of performances makes it a very strong film indeed.
Examiner.com: "Down and Dangerous" is a spectacularly slick-looking flick. Writer/director Zak Forsman has an excellent cinematic eye as this crime thriller has the look and feel of a studio release.
AWARDS
Sacramento Film and Music Festival 2013: Jury Prize Best Narrative Feature
DOWNLOADS
You need to be logged in to access this information.
.