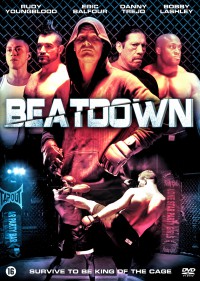 Release:
12 februari 2013

Director:
Mike Gunther


Cast:
Rudy Youngblood (Apocalypto)
Michael Bisping
Bobby Lashley
Eric Balfour
Danny Trejo (Machete, In the Blood)
Susie Abromeit (World Invasion: Battle Los Angeles)


Genre:
Action


Year: 2010





A Première TV Distribution Release
SYNOPSIS
Brandon (Rudy Youngblood), a respected street fighter, is forced to flee the city after his brother is murdered and the money that was supposed to be paid back to a local gangster is stolen. While lying low at his father's (Danny Trejo) house in a small southern town, Brandon soon gets involved in the local underground cage-fighting circuit. With the help of Drake Colby (Michael Bisping), a former MMA champion, Brandon devises a scheme to bring a massive payday, if they are able to survive.
REVIEWS
Blu-raydefinition.com: has its moments of grit and blood-dripping glory.
Devon-cornwall-film.co.uk: Fans of Mixed Martial Arts will enjoy the bone-crunching array of fight scenes.
Ionlywatch18s.com: So yeah, you've come for the punching – and guess what? There's loads of it.
Movielogy.com: The fighting scenes are great! Very intense!
DOWNLOADS
You need to be logged in to access this information.
.