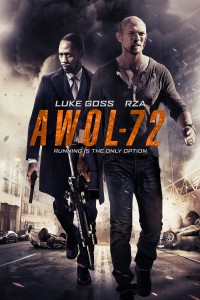 Release:
1 juni 2015

Director:
Christian Sesma


Cast:
Luke Goss (Hellboy II, Blade II, Death Race II, Blood Out)
Bokeem Woodbine (The Chronicles of Riddick: Dead Man Stalking, Total Recall, Ray, The Rock)
RZA (G.I. Joe: Retaliation, Californication, American Gangster)
Heather Roop (All My Children, Guns, Girls and Gambling)
Louis Mandylor (My Big Fat Greek Wedding 1 & 2, One in the Chamber)


Genre:
Action


Year: 2015





A Première TV Distribution Release
SYNOPSIS
Conrad Miller, (Luke Goss) is an AWOL military officer who has been accused of selling secrets to ex KGB during the cold war. When Miller realizes he has been tracked by his counterpart hit man Myron, (Bokeem Woodbine) Miller knows his love, and his compromise has been threatened, and he does the only thing humanly possible. RUN.
The Soviets enlist the services of Detective Adams (Rza) to aid them in the local hunt to track down Miller by any means necessary. Miller has 72 hours to make his rendezvous point and get out of the country with his love and the only secrets that will keep him alive.
REVIEWS
Cooltarget.blogspot.co.uk: AWOL-72 is stylishly shot, Luke Goss makes for a commanding leading man (let's get him in a big budget action film again!), the final fifteen minutes has some nicely staged gunplay and hand-to-hand fights (there should have been more of this), the supporting cast of familiar faces is a welcome touch and, well, Sesma certainly fills the running time with a plethora of beautiful women.
DOWNLOADS
You need to be logged in to access this information.
.