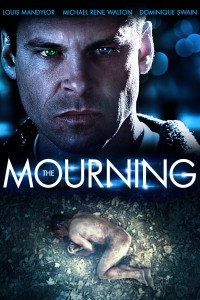 Release:
20 april 2015

Director:
Marc Clebanoff


Cast:
Michael Rene Walton (20 Ft Below: The Darkness Descending)
Louis Mandylor (My Big Fat Greek Wedding 1 & 2, One in the Chamber)
Dominique Swain (Face/Off, Lolita)
Sally McDonald


Year: 2015





A Première TV Distribution Release
SYNOPSIS
Aaron returns to his small Michigan hometown, inexplicably not having aged since his disappearance in Desert Storm 20 years prior. Unable to speak initially, Aaron must confront the evolution of his loved ones in his absence, while they come to terms with the reappearance of the boy who they let go years prior.
As Aaron assimilates himself back into the lives of his family and childhood love, it becomes apparent that his homecoming is not permanent. A conspiracy theorist determined to prove that Aaron was abducted by aliens and a mysterious metaphysical guardian help build toward a finale in which Aaron must tie up loose ends before returning to his other worldly existence.
REVIEWS
Filmthreat.com: In the end, you can certainly find value in the sci-fi aspects of The Mourning, but for me the real meat is in the core of a man returning after a life-altering experience. You could tell this story as is with a potential alien connection, but it would be just as valid and strong if it was simply Aaron returning after being at war. The impact and power of the piece is in the interpersonal relationships, and how those must adapt, evolve and heal.
DOWNLOADS
You need to be logged in to access this information.
.