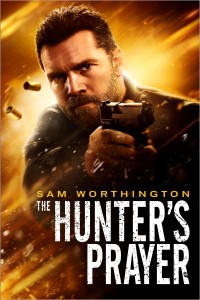 Release:
16 november 2017

Regie:
Jonathan Mostow (Terminator 3: Rise of the Machines, U-571, Surrogates)


Cast:
Sam Worthington (Avatar, Hacksaw Ridge)
Odeya Rush (Goosebumps, The Giver)
Martin Compston (The Disappearance of Alice Creed)
Allen Leech (Downton Abbey, The Imitation Game)


Genre:
Actie


Jaar: 2017





A Première TV Distribution Release
SYNOPSIS
Lucas (Sam Worthington - Avatar, Hacksaw Ridge), een koelbloedige huurmoordenaar met een duister verleden, moet een jonge vrouw uit de weg ruimen. Maar wanneer hij oog in oog staat met de onbevangen Ella (Odeya Rush - Goosebumps, The Giver), haalt zijn geweten toch de bovenhand. Jager en prooi, nu allebei ten dode opgeschreven, sluiten een ongemakkelijk verbond. Ze vluchten door Europa, op de loop voor de meedogenloze gangsters die haar familie vermoordden. Zal het recht alsnog zegevieren? Vindt Lucas de loutering waar hij om bidt? Of maakt hij Ella deelachtig aan zijn zwarte ziel?
The Hunter's Prayer van Jonathan Mostow (Terminator 3: Rise of the Machines, U-571, Surrogates) is een old school actiethriller, waarin karaktertekeningen niet moeten onderdoen voor bloedstollende achtervolgingsscènes. U herkent ongetwijfeld Allen Leech (Downton Abbey, The Imitation Game) als één van de baddies.
REVIEWS
Cinemarvellous.blogspot.nl: Moving along at a taut pace, never sinking into dulness, and featuring some thrilling car chases and tense hand-to-hand battles, "The Hunter's Prayer" is an action thriller with true soul, led by Worthington's more-than-strong performance, and complemented by the gifted Rush's mesmerizing presence.
Thatmomentin.com: Solid action thriller delivers with Worthington at his best.
CaseyMovieMania: blessed with lean action sequences.
JBSpins.blogspot.nl: Recommended for anyone who appreciates throwback action-thrillers.
Slantmagazine.com: provides the sort of cogent and compact visceral thrills that are in short supply in recent American action cinema.
Screendependent.be: The Hunter's Prayer had zeker in de bioscoopzalen mogen verschijnen. Met namen als Odeya Rush en Sam Worthington is er gegarandeerd een publiek voor deze interessante actieprent. Dankzij het mooie acteerwerk van Sam Worthington en Odeya Rush en de degelijke regie van Jonathan Mostow kan je maar één ding concluderen: The Hunter's Prayer is een film die je niet mag missen.
DOWNLOADS
Je moet ingelogd zijn om deze informatie te bekijken.
.