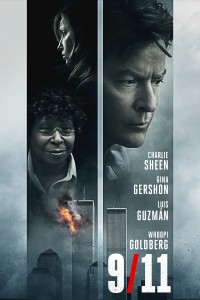 Release:
5 september 2019

Director:
Martin Guigui


Cast:
Charlie Sheen (Anger Management, Two and a Half Men, Due Date)
Gina Gershon (Killer Joe, P.S. I Love You, Showgirls, Inconceivable)
Luis Guzmán (The Last Stand, The Taking of Pelham 1 2 3, Anger Management )
Whoopi Goldberg ( The Color Purple, Sister Act, Glee)
Wood Harris (Dredd, Ant-Man, Creed)
Jacqueline Bisset (Miss You Already, Bullit)


Genre:
Drama


Year: 2017





A Première TV Distribution Release
SYNOPSIS
Five individuals – a billionaire businessman; his estranged wife; a bike messenger; a young executive; and a building maintenance worker – find themselves trapped in an elevator in the North Tower of the World Trade Center on the morning of September 11, 2001. After an unknown event jolts their elevator car to a stop, the story unfolds as the group slowly learns what is happening in the outside world. Their lone contact is with the building's elevator systems operator, who works to guide them, via intercom, as they attempt to escape to safety. This gripping story of hope, faith, and perseverance showcases the light of the human spirit in the darkest of hours.
REVIEWS
Thewrap.com: It's Gershon who really shines here. Her telephone scene with Jacqueline Bisset, as her mother, carries the power and the tragedy of those real-life calls we heard that day from the World Trade Center; that moment, and a later exchange between Bisset and Prestyn Bates as Jeffrey and Eve's son, go a long way toward giving "9/11" the dramatic impact it needs.
Marcfusion.com: Retains that small scale, personal scope, even within the massive, world changing scope of events of 9/11.
Stevethemovieman: highlighting a lot of recognizable actors giving above-average performances.
DOWNLOADS
You need to be logged in to access this information.
.