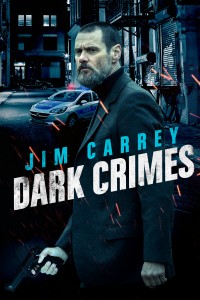 Release:
15 november 2018

Director:
Alexandros Avranas


Cast:
Jim Carrey (The Truman Show, Ace Venture, Bruce Almighty)
Marton Csokas (Sin City: A Dame to Kill For, The Equalizer, The Amazing Spider-Man 2)
Charlotte Gainsbourg (Nymphomaniac, Melancholia, Antichrist)


Genre:
Thriller


Year: 2016





A Première TV Distribution & Source 1 Media Release
SYNOPSIS
When a crime novelist shares intimate knowledge of an unsolved murder, disgraced detective Tadek (Jim Carrey: Eternal Sunshine of the Spotless Mind, Bruce Almighty) sees an opportunity to end his career with honour. The author, outspoken provocateur Kozlow (Marton Csokas: Noah), isn t as slippery as his prose implies however. Trapped in a battle of wits that will test his very moral fibre, the hardened investigator must confront the shadows lurking in every corner if he hopes to uncover what the truth is, or really means.
Jim Carrey commands the screen in this spellbinding thriller, brought to you by the executive producers of The Revenant and Black Mass. 
REVIEWS
San Francisco Chronicle: The cast is game, the production design is impressive and a few surprises await.
Backtothemovies.com: A fusion of Hostel and The Snowman but does an admirable job emulating the taut narrative and pristine aesthetic of Tinker, Tailor, Soldier, Spy. As the transgressive and perverse story unfolds, the shadow of the ax grows larger as the impending doom looms larger. It is a film that is for a select group of cinephiles; those who champion the works of Lars von Trier and Abel Ferrara, those who fear not where their minds may trek while watching the film. Jim Carrey gives the performance of his career.
DVDFever.co.uk: Dark Crimes shows that as much as Jim Carrey can be a great comedian, he excels in drama. Dark Crimes contains fantastic and stunning cinematography.
Crypticrock.com: Dark Crimes was incredibly impressive on so many levels, and undeniably immersing. The plot was interesting enough, but it was actually the performances and cinematography that really tipped the scales in favor of this dark and gritty Film Noir.
Screendaily.com: Carrey throws himself into the role with a grim-faced dedication.
Hollywoodreporter.com: Spicy real-life ingredients and a terrific international cast.
Los Angeles Times: Carrey's quietly exacting, uncharacteristic performance hints at some promising new career directions in the same manner Robin Williams successfully tapped a darker side with "One Hour Photo."
Consequenceofsound.net: A bizarre, fascinating turn for Carrey.
Villagevoice.com: A startlingly poignant and genuinely surprising bit of cinematic artistry.
DOWNLOADS
You need to be logged in to access this information.
.