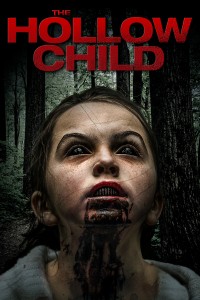 Release:
3 januari 2019

Director:
Jeremy Lutter


Cast:
Jessica McLeod
Hannah Cheramy (Van Helsing)
John Emmet Tracy (Fifty Shades Freed)
Jana Mitsoula


Genre:
Horror


Year: 2018





A Première TV Distribution Release
SYNOPSIS
Troubled teen Samantha's position in her new foster family is jeopardized when her new sister Olivia goes missing in the woods, only to reappear, apparently unharmed, days later. But when Sam begins to suspect that what emerged from the woods is not Olivia, her investigation will bring her face to face with an evil presence which has haunted the town for generations.
REVIEWS
Timescolonist.com: a quietly unsettling folklore-inspired feature debut that turns familiar horror tropes on their ear. McLeod's performance is as much a highlight as the spooky spirit Lutter conjures, enhanced by Nelson and Graham Talbot's striking cinematography and David Parfit's sinister score.
Starburstmagazine.com: A diverting supernatural thriller and a film with talent to watch out for in the future. 7/10.
Mondaymag.com: Lutter is a skillful traditionalist, invoking all the expected tropes of a fright flick with a sharp eye and a dark sense of glee.
Twoohsix.com: The Hollow Child feels appropriately spooky, it has the dark and gloomy feel of a classic moody thriller, and the cast is fantastic from top to bottom. Horror fans, definitely give this one a look.
Jbspins.blogspot.com: Young Hannah Cheramy also chews the scenery like a seasoned horror genre performer as impostor Olivia.
Horrorgeeklife.com: An outstanding horror film. It was fresh, and dark, and one of the best iterations of little girl-turned monster that I have seen in years.
Crypticrock.com: Clever and thought-provoking, CrypticRock gives this film 4 out of 5 stars.
DOWNLOADS
You need to be logged in to access this information.
.