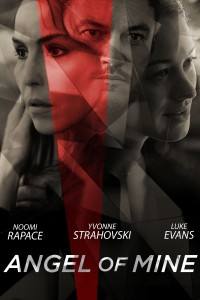 Release:
12 september 2019

Director:
Kim Farrant


Cast:
Luke Evans (Fast & Furious 6-8, Ma, Midway)
Yvonne Strahovski (Dexter, Killer Elite, The Handmaid's Tale)
Noomi Rapace (Millennium 1-3, Prometheus, Bright)


Genre:
Thriller


Year: 2019





A Première TV Distribution Release
SYNOPSIS
Based on the French film, L'Empreinte D'Lange by Safy Nebbou, years after losing her daughter in a devastating fire, a mother, still struggling to cope with the loss, becomes convinced that a stranger's daughter is in fact her own. As her obsession grows, she becomes more and more entwined in this young girl's life, causing her to lose touch with reality.
REVIEWS
Film is nog niet uitgebracht, nog geen reviews beschikbaar.
DOWNLOADS
You need to be logged in to access this information.
.