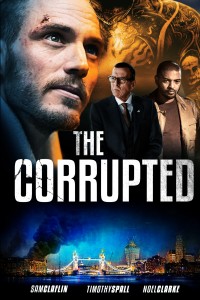 Release:
3 oktober 2019

Director:
Ron Scalpello


Cast:
Sam Claflin (The Hunger Games, Adrift)
Timothy Spall (Harry Potter and the Deathly Hallows, Denial)
Charlie Murphy (The Foreigner, Peaky Blinders)
Hugh Bonneville (Downton Abbey, Paddington)
Noel Clarke (Star Trek Into Darkness, Brotherhood)


Year: 2019





A Première TV Distribution Release
SYNOPSIS
 Liam (Claflin), an ex-con determined to win back the love and trust of his family after his future was stolen from him by a crime syndicate led by Clifford Cullen (Spall), a mogul whose empire has infiltrated the highest levels of politics, finance and law enforcement. Liam soon finds himself caught up in a web of conspiracy and corruption, centering around the bloody land grab that took place before the Olympic Games came to the City of London. Forced to confront the past in order to stand a chance at a future, Liam will do anything to save those he loves.
REVIEWS
Hollywoodreporter.com: A stellar cast headlined by Timothy Spall, former Hunger Games regular Sam Claflin and Downton Abbey veteran Hugh Bonneville. A timely and gripping crime thriller.
Radiotimes.com: oel Clarke stands out as a police detective on Spall's tail. A coherent conspiracy thriller, soaked in blood.
TheGuardian.com: Strong dramatic scenes and grabby performances, not least from Timothy Spall.
Emmaatthemovies.blogspot.com: A surprisingly gritty crime drama.
DOWNLOADS
You need to be logged in to access this information.
.