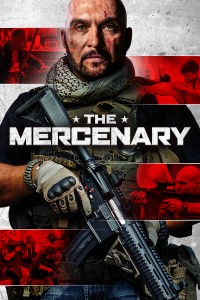 Release:
14 mei 2020

Director:
Jesse V. Johnson (Triple Threat)


Cast:
Dominiquie Vandenberg (Triple Threat)
Louis Mandylor (My Big Fat Greek Wedding 1 & 2, One in the Chamber)


Genre:
Action


Year: 2019





A Première TV Distribution Release
SYNOPSIS
Maxx is a legionnaire turned mercenary. When a mission in South America goes wrong Maxx is left for dead, but he is nursed back to health and reborn with a new outlook on life. He tries to live tranquilly within the confines of his new beliefs surrounded by his new friends at a church. But his peaceful days are short-lived when mercenaries he used to work with cross his path again and he is forced to revisit and face his own demons. His brutal past, war and violence have come looking for him again. His path to redemption is interrupted and Maxx becomes an avenging warrior using the skills that were his trade.
REVIEWS
Spoilerfreemoviesleuth.com: Filled with gruesome kills, a wonderfully hammy villain, and thrilling action sequences, this is the kind of picture that is the foundation for the genre.
Actionreloaded.com: The Mercenary doesn't skimp on violence either it is quite brutal, which I am sure action fans will love. Vandenberg brings his A game and I found the movie too be so much fun.
Theactionelite.com: Overall, The Mercenary is the action movie to beat this year and it`s only January 2nd. With a badass protagonist, a hateful villain and no shortage of bloodshed The Mercenary delivers and action fans should definitely seek it out.
Worldfilmgeek.com: This is definitely Dominiquie Vandenberg's shining moment as he proves to be stellar in the lead role. A must see for action fans.
Bulletproofaction.com: Dom Vandenberg is a natural fighter with a background with the French Foreign Legion, a great kicker, he's excellent with all firearms and a master with the knife. Plus, it pays to have Louis Mandylor as the main baddie. These two together make for an awesome action movie.
Filmlegacy.net: There's an undeniable satisfaction to watching a revenge plot play out, action fans will not be disappointed.
Kungfukingdom.com: Delivers all the hard-hitting action viewers crave while blending it with a story of a warrior ready to retire but forced to complete one final mission. Dominiquie Vandenberg delivers a gentle, understated performance as a the title character while simultaneously going all out in the film's abundant action scenes.
Outlawvern.com: it's surprisingly brutal, and it ends up feeling like an origin story for a guy you want to see having more adventures.
DOWNLOADS
You need to be logged in to access this information.
.