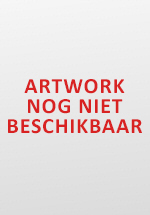 Release:
8 oktober 2020

Director:
Peter Facinelli


Cast:
Thomas Jane (The Expanse, Before I Wake, The Thin Red Line)
Anne Heche (The Other Guys, John Q)
Jason Patric (In the Valley of Elah, Narc, The Prince)
Peter Facinelli (The Twilight Sagas, Nurse Jackie, S.W.A.T.)


Genre:
Thriller


Year: 2020

A Première TV Distribution Release
SYNOPSIS
Paul Michaelson (Thomas Jane) and Wendy Michaelson( Anne Heche) arrive at a small RV Park for a fun family vacation when they are met with every parents worse nightmare as their daughter Taylor suddenly vanishes and goes missing.

Sheriff Baker (Jason Patric) leads  the case and is determined to find their missing daughter, for what we find out to be personal reasons of his own. But when Paul and Wendy suspect foul play, they take matters into their own hands to find Taylor, which takes them on a downward spiral journey that uncovers the truth. Imagine your child went missing? How far would you go to get them back? 
REVIEWS
Nog geen reviews beschikbaar.
DOWNLOADS
You need to be logged in to access this information.
.