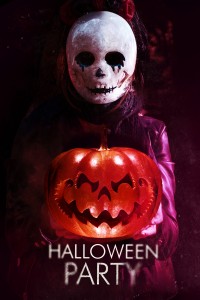 Release:
22 oktober 2020

Director:
Jay Dahl


Cast:
Amy Groening (Goon)
Lisa Hackett
T. Thomason


Genre:
Horror


Year: 2020





A Première TV Distribution Release
SYNOPSIS
When her best friend dies mysteriously, college student Grace enlists a talented I.T. student, Spencer, to help her investigate. The two soon discover that the school has a terrible secret - their dorm rooms were once used as a hospice to house dying patients, including The Balloon Babies, monstrously disfigured teens who wore masks twenty-four seven for The Halloween Party.
REVIEWS
Entertainment-focus.com: Part of the fun of the film is looking for clues along with Grace and Spencer because that way the full horror of the situation dawns on you at the same time it does them. The second half of the film is proper edge-of-the-seat stuff and there are some fantastic scares.
Projectedfigures.com: Halloween Party marries the fatalistic tensions of Hideo Nakata's Ring to the amiable student banter that Dahl had already honed in his previous feature.
Johnnyalucard.com: Writer-director Jay Dahl keeps dialogue and character stuff sparking as the mystery unfolds, with appealing performances.
DOWNLOADS
You need to be logged in to access this information.
.