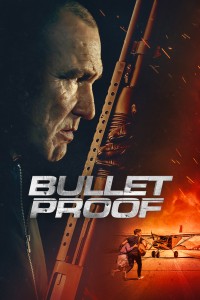 Release:
19 augustus 2022

Director:
James Clayton


Cast:
Vinnie Jones (Snatch, Hijacked, X-Men: The Last Stand)
James Clayton (Minority Report (TV))
Lina Lecompte
Janvier Katabarwa (Cold Pursuit)


Genre:
Action


Year: 2022





A Première TV Distribution Release
SYNOPSIS
A Thief who only looks out for number one, finally pulls off his long-gestating heist: the robbery of psychotic crime lord, Temple. The plan goes off without a hitch until he discovers a stowaway in his getaway car ? Temple?s wife, Mia along with Temple?s elite assassin, the deadly and mysterious man known simply as The Frenchman, hot on their heels. The Thief is torn between disappearing with the money or taking a risky detour to help Mia escape her husband?s abusive grasp. But with Temple, The Frenchman, and their deadly convoy of goons in pursuit, they quickly discover the only way to get out alive is to drive out.
REVIEWS
Moviesreview101.com: It isn't afraid to go in all guns a blazing for later fights. The car chases are solid and the fights involving The Frenchman are the highlights.
Cultfollowing.co.uk: Jones grits his teeth, saunters about and beats up henchmen as though he were back on the streets of London. Gives Jones and James Clayton a place to play ball.
Markreviewsmovies.com: Jones is effectively imposing as the seemingly unstoppable threat.
Voicesfromthebalcony.com: a good deal of action.
Themailnewspapers.com: sit back and enjoy the crazy.
DOWNLOADS
You need to be logged in to access this information.
.