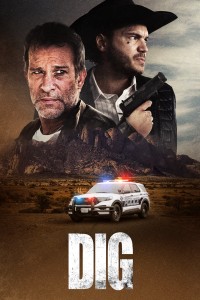 Release:
13 oktober 2022

Director:
K. Asher Levin


Cast:
Thomas Jane (The Expanse, Before I Wake, The Thin Red Line)
Emile Hirsch (Lone Survivor, Killer Joe, Into the Wild)
Liana Liberato (Light as a Feather)


Year: 2022





A Première TV Distribution Release
SYNOPSIS
Contracted for home demolition, a widowed father and his daughter, suffering from major hearing loss, arrive at a construction site. They are soon taken hostage by a dangerous couple, who will stop at nothing to retrieve what lies beneath the property. The father and daughter must work together to outsmart their captors and survive the grueling night.
REVIEWS
Lifebetweenframes.blogspot.com: an entertaining thriller with a strong emotional core, the drama between Brennan and his daughter.
Markreviewsmovies.com: convincing performances.
Ohmr.themailnewspapers.com: Harlow Jane (daughter of Thomas Jane and Patricia Arquette) was the film's biggest surprise. She was an absolute presence every time she was on screen.
Punchdrunkcritics.com: Strong performances.Screenrant.com: Harlow Jane is the film's stand-out performance. She is acting with a capital A in scenes where she is a rebellious teen.
DOWNLOADS
You need to be logged in to access this information.
.