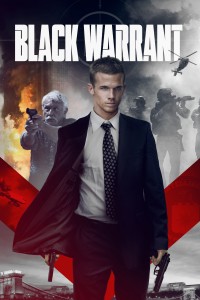 Release:
2 februari 2023

Director:
Tibor Takacs


Cast:
Cam Gigandet (Priest, The Twilight Saga: Breaking Dawn II, Easy A)
Tom Berenger (Inception, Platoon)
Jeff Fahey (Lost, Alita Battle Angel)


Genre:
Action


Year: 2022





A Première TV Distribution Release
SYNOPSIS
A semi-retired special ops assassin and a DEA agent cross paths on separate missions to stop a cyber terrorist organization that has built a dangerous machine threatening to attack the power grid and bring catastrophe to the world.
REVIEWS
Movieweb.com: Likable primary characters and a stable of interesting goons kept my attention throughout. Black Warrant succeeds as a pure action film.
Voicesfromthebalcony.com: Great work from Gigandet, Berenger, and Haro.
Thatmomentin.com: Takacs has a good eye for action and pacing.
Maddwolf.com: Berenger still isn't phoning it in. He gives Nick doses of humanity that you don't often see in films of this type. Gigandet is equally engaging. Haro is beaming with excitement and charm in almost every scene.
DOWNLOADS
You need to be logged in to access this information.
.