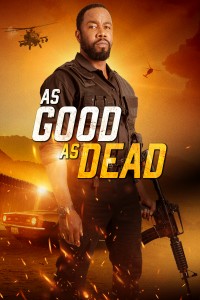 Release:
1 juni 2023

Director:
R. Ellis Frazier


Cast:
Michael Jai White (The Dark Knight)
Tom Berenger (Inception, Platoon)
Louis Mandylor (My Big Fat Greek Wedding 1 & 2, One in the Chamber)


Genre:
Action


Year: 2022





A Première TV Distribution Release
SYNOPSIS
Bryant befriends a troubled teen and introduces him to martial arts. As Bryant's mysterious and dangerous past catches up to him, he is forced into a life and death struggle to clear his name, save the boy and get back all he left behind.
REVIEWS
Aiptcomics.com: An action movie first and foremost. Michael Jai White delivers the goods as the hero who can take out villains with whatever is handy and have a funny quip when he is finished. The story is fast paced, exciting, and plays to its strengths. It is the type of entertaining fluff there is not enough of nowadays.
JBSpins.com: If you enjoy beatdowns and shoot-outs, it is solidly entertaining, in an unfussy way. Recommended for fans of White and the genre.
Thelastthingisee.com: Supplies solid action, and plenty of it. Coasts on Michael Jai White's charm, a playful tone, and endearing goofiness.
DOWNLOADS
You need to be logged in to access this information.
.