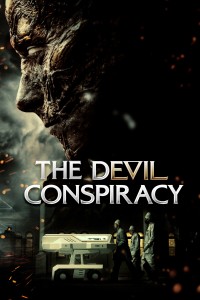 Release:
13 april 2023

Director:
Nathan Frankowski


Cast:
Alice Orr-Ewing (The Courier, Andor)
Joe Doyle (Salem, A Call To Spy)
Eveline Hall (Old People)
Peter Mensah (Snake Eyes - G.I. Joe Origins)


Year: 2022

A Première TV Distribution Release
SYNOPSIS
A powerful biotech company has breakthrough technology allowing them to clone history's most influential people with just a few fragments of DNA. Behind this company is a cabal of Satanists that steals the shroud of Christ putting them in possession of Jesus' DNA. The clone will serve as the ultimate offering to the devil. Archangel Michael comes to earth and will stop at nothing to end the devil's conspiracy.
REVIEWS
Aisleseat.com: Entertained me greatly with its unbridled lunacy.
Vocal.media: The film is filled with energetic action and lively interplay over big incidents involving kidnapped women, genetic manipulation, and the return of Satan to the living world via the womb of an unwilling mother.
Irishfilmcritic.com: The action is stellar, makes for a thrilling and entertaining distraction.
Jbspins.com: Conspiracy is often deranged but it looks surprisingly polished. Its logic is dubious, but there is consistency and method to its madness.
DOWNLOADS
You need to be logged in to access this information.
.