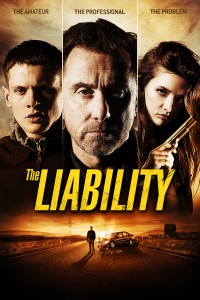 Release:
5 november 2013

Director:
Craig Viveiros


Cast:
Tim Roth (Reservoir Dogs, The Hateful Eight)
Peter Mullan (Trainspotting, War Horse)
Jack O'Connell (Harry Brown)
Talulah Riley (Pride & Prejudice, In a World...)


Genre:
Thriller


Year: 2012





A Première TV Distribution Release
Collectie: 130 van 208
SYNOPSIS
A veteran assassin, dreaming of retirement, is paired with an eager young driver on a mission to carry out a long-distance 'hit' job. After crashing his gangster stepfather's prize car, Adam is forced to repay the debt by teaming up with professional hit man, Roy, to act as driver on what should be a swift and easy mission. Whilst Roy desperately wants to leave the killing game, Adam develops into an enthusiastic and aspirational hit-man. The pair take a road trip ending deep in a forest, far away from home. Roy executes the target with ruthless efficiency only for the duo to then realize they've been caught in the act. A beautiful, mysterious young woman has witnessed the murder and professional code dictates that she must also now be dispatched. As the two men deliberate over killing her, their witness makes her escape with an incriminating piece of evidence. Thus begins a cat and mouse chase that ultimately reveals the sinister reason for Adam's stepfather having commissioned the deadly hit and the true identity of their witness and her reasons for seeking retribution on the gangster.
REVIEWS
BIFFF: Klungelende huurmoordenaars, kleurrijke gangsters, macabere seriemoordenaars en wraakzuchtige femmes fatales zijn de belangrijkste ingrediënten Deze duistere komische thriller kan rekenen op de magnetische vertolking van Tim Roth als uitgebluste huurmoordneaar Roy, Peter Mullan als intimiderende Tony Soprano van dienst en jong talent Jack O'Connell als Adam.
Empire.com: O'Connell and Roth make a brilliant odd couple... gripping adventure.
TheHollywoodReporter.com: A pinch of Sexy Beast, a dash of In Bruges and a dollop of Tarantino... darkly funny.
Britflicks.com: Here is a film that deserves to do well and will surely be watched for years to come in one form or another, highly recommended.
Criticnic.com: it's refreshing to see a hit man movie, or even a crime movie in general, doing something different.
DVDVerdict.com: throwing a hit man and a driver together for a wild ride through twenty-four hours of crime craziness.
Thelairoffilth.com: enjoy the cracking blend of violence and humor.
Movies1.tv: a confidently made and thoroughly engaging thriller that feels both familiar and surprising - a rare feat, smartly executed.
UKScreen.com: an entertaining ride, down to seeing Roth recall to his Pulp Fiction hold-up-in-a-diner routine.
Totalfilm.com: witty, grisly Brit flick ... ingenious plot.
TheHollywoodNews.com: just the right balance of humour and thrills to keep us entertained.
MovieSteve.com: looking great, gnarly, thrillerish.
Cinemasauce.com: The Liability is highly recommended for those looking for something - 'else'.
ViewAuckland.co.nz: an enjoyable British thriller with an engagingly dark streak of humour and likeable performances from O'Connell and Roth. Worth seeing.
DOWNLOADS
You need to be logged in to access this information.
.