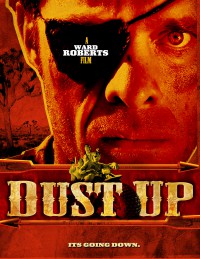 Release:
1 november 2013

Director:
Ward Roberts


Cast:
Aaron Gaffey (Lo)
Amber Benson (Buffy the Vampire Slayer)
Jeremiah Birkett (Evan Almighty)


Year: 2013





A Première TV Distribution Release
SYNOPSIS
Jack is a shell-shocked soldier turned handyman seeking refuge in the hot desert sun from a cold, dark past. He's traded his service pistol for a cordless drill, forsaken allegiance to the flag for meditation on a yoga mat. His only friend: a quirky hipster named Mo, who wants nothing more than to embody the life of a Native- American Indian, complete with teepee, organic foods, tomahawk... and tube socks. These two oddball friends have forged a quiet paradise in an idyllic landscape. But their peaceful lives are interrupted when Jack answers a call from a customer in need... Ella is a new mother at an isolated bungalow in the middle of nowhere, soaked in mud from a broken water pipe and drowning in debt. She's sought out Jack for help, unable to rely on her husband Herman who's an elusive, methed-out jackass owing a heap of cash to the local drug lord, Buzz. Recently unemployed, Herman has been trying hard to raise funds - primarily by offering discount roadside handjobs. But business has been slow, he'll never raise enough to appease bloodthirsty Buzz. What should be a simple plumbing gig for Jack turns into a world of hurt when his hankering for redemption prompts him to make a charitable offer, for the sake of Ella's innocent daughter. Jack soon finds himself embroiled in this family's twisted situation, leading to an inevitable, violent confrontation with the ruthless Buzz. Another ex-Marine seeking solace in the dunes, Buzz has gone full desert whacko. Clad in a stylish pink bathrobe, he's devolved into a sex-crazed kingpin, assembling his own private legion of cultish followers... youthful 'Heathens' inspired by Buzz's conspiracy sermons, mandatory orgies, innovative speed concoctions and a surprise grotesque dinner. Worlds collide when these assorted desert denizens are thrown together for the badass brawl-of-the-century. Jack will be forced to face his demons as he battles Buzz and an army of raving wastoids. He'll need the help of his loyal sidekick, Mo, and the beautiful Ella - as they barrel down a one-way road ending in hilarious, bloody mayhem.
REVIEWS
Fullmoonreviews.com: DUST UP has more than enough to satisfy those genre fans looking for something new. It has sick humor. It has some cool violence. The characters are all colorful and likeable in their own way. And it's a quick moving film at 90 minutes. If you like campy, violent films that pays homage to the grindhouse era, DUST UP is definitely for you. Hell, maybe it's worth losing an eye over.
Dust Up is waarschijnlijk de vreemdste eend in deze BIFFF oogst ! Stel je de excentrieke personages en de laconieke dialogen uit een Hal Hartley film voor en overgiet dat vervolgens met een stevige grindhouse saus. Het resultaat is een knotsgekke, niet te klasseren film, waarin lustig gestoeid wordt met absurde humor, gore, kannibalisme en tekenfilm-achtig geweld. De cast kwijt zich voorbeeldig van haar taak, met als uitschieters Devin Barry, die als twee druppels water op Adrien Brody lijkt, als Mo en Amber Benson (Tara uit Buffy, The Vampire Slayer) als Ella.
DVDVerdict.com: Thanks to some solid acting, good gore, and a willingness to go full throttle, Dust Up earns a rental recommendation for fans of the current wave of neo-grindhouse films, and the excellent presentation and copious supplements make it easy to recommend as a fan purchase.
TheIndependentCritic.com: Seriously. Demented. So. Fun.
BrutalAsHell.com: It's an enjoyable film, well put together and stocked to the brim with enough atrocious acts to please the wildest of sensibilities.
Rockshockpop.com: A fun little flick that actually stands out in a sea of low-budget independently made movies, Dust Up entertains and delivers plenty of nastiness in the form of cartoonish violence
CinemaSlasher.com: I recommend Dust Up to fans of exploitation films as well as any sort of bizarre cinema. It's not flawless, but it's definitely enjoyable, if only for a specific audience.
DVDBeaver.com: immensely entertaining and amusing
Filmsnobbery.com: With over-the-top action, violence, and a touch of humor, DUST UP is a modern-day grindhouse film that leaves the audience rooting, wretching, and wishing for more.
Horrortalk.com: Dust Up is one of the most enjoyable movies that I have seen in a long while. It's a fast paced and humorous homage to the grindhouse films of the '70s
Theindependentcritic.com: Dust Up is funny. Dust Up is demented. Dust Up is psychotic. Dust Up is gory. Dust Up is weird and wild and wonderful and seriously, seriously whacked.
Movies.wn.com: a kick ass action comedy served up by Ward Roberts and starring Amber Benson that will make you laugh, gasp and punch the person you're sitting next to. If you like funny, fighting and some crazy stuff you've never seen before, Dust Up is the flick for you.
DOWNLOADS
You need to be logged in to access this information.
.