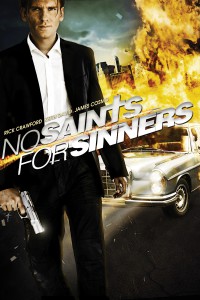 Release:
12 maart 2013

Regie:
Nathan Frankowski


Cast:
Rick Crawford (Rage)
Keith David (Death at a Funeral, Crash)
James Cosmo (Game of Thrones, The Chronicles of Narnia)


Genre:
Actie


Jaar: 2011





A Première TV Distribution Release
SYNOPSIS
Sinds de IRA zich bezig houdt met drugshandel en het trainen van terroristen is IRA-lid Mickey O'Hara niet meer erg toegewijd aan 'de zaak'. Wanneer hij bij een afrekening een collega neerschiet, moet hij op de loop voor zijn Ierse bloedbroeders. Hij ontvlucht Belfast en duikt onder in Los Angeles, waar hij zichzelf voorneemt voortaan op het rechte pad te blijven. Dat lukt redelijk, tot de broer van zijn vriendinnetje bedreigd wordt door enkele plaatselijke criminelen. Bikkelharde actiefilm over morele keuzes, dilemma's en trouw blijven aan jezelf.
REVIEWS
Flickfeast.co.uk: the action is kept up close and personal ... Mickey is well-acted ... he comprises the calm and focused center of the movie which occasionally explodes when things come to a head.
Uptilldawnfilms.blogspot.nl: The first ten minutes of the film contain film editing orgasms .. They set the tone, the pace ... No Saints for Sinners is the type of film you don't want to end.
Nefando.us: Well-acted, well written, excellent action, I enjoyed it.
DOWNLOADS
Je moet ingelogd zijn om deze informatie te bekijken.
.