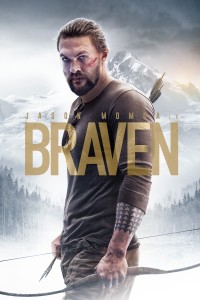 Release:
TBA Q2 2018

Regie:
Lin Oeding


Cast:
Jason Momoa (Justice League, Aquaman, Game of Thrones, Batman v Superman: Dawn of Justice)
Stephen Lang (Avatar, Don't Breathe, In The Blood)
Garret Dillahunt (No Country for Old Men, Looper, 12 Years a Slave)


Genre:
Actie


Jaar: 2017

A Première TV Distribution Release
SYNOPSIS
Nederlandse synopsis volgt z.s.m.
When Joe Braven (Jason Momoa), a humble logger residing along the U.S./Canada border is confronted by a group of deadly drug runners who have stashed heroin in his secluded cabin in the mountains, he must do everything in his power to protect his family. Little do the elite drug runners know the unassuming man they've encountered has an impressive bite colliding two dynamic forces - one fighting for the lives of his family, the other for the love of the kill
DOWNLOADS
Je moet ingelogd zijn om deze informatie te bekijken.
.