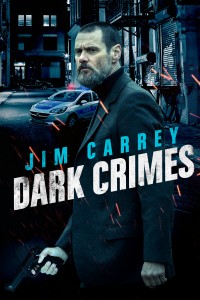 Release:
15 november 2018

Regie:
Alexandros Avranas


Cast:
Jim Carrey (The Truman Show, Ace Venture, Bruce Almighty)
Marton Csokas (Sin City: A Dame to Kill For, The Equalizer, The Amazing Spider-Man 2)
Charlotte Gainsbourg (Nymphomaniac, Melancholia, Antichrist)


Genre:
Thriller


Jaar: 2016





A Première TV Distribution & Source 1 Media Release
SYNOPSIS
Wanneer misdaadauteur Kozlow (Marton Csokas: Noah, The Lord of the Rings) in zijn boek intieme details over een onopgeloste moordzaak de wereld instuurt, ziet de in ongenade gevallen rechercheur Tadek (Jim Carrey: Eternal Sunshine of the Spotless Mind, Bruce Almighty) een ultieme kans om zijn carrière alsnog positief af te sluiten. Maar zijn doelwit blijkt een zelfverzekerd, nihilistisch provocateur die – al dan niet schuldig – met duivels genoegen de strijd met hem aanbindt. Hun kat-en-muisspelletje ontaardt in een sinistere hellevaart waarbij ook Kozlows vriendin Kasia (Charlotte Gainsbourg: Nymphomaniac, Melancholia, Antichrist) een dubbelzinnige rol speelt.
Jim Carrey, die met Man on the Moon en The Truman Show al bewees dat hij meer in zijn mars heeft dan gekke bekken trekken, zet in deze bloedstollende thriller opnieuw een doorleefde vertolking neer. Prachtig in beeld gebracht en op een waargebeurd verhaal gebaseerd misdaaddrama van de mensen achter The Revenant en Black Mass.
REVIEWS
San Francisco Chronicle: The cast is game, the production design is impressive and a few surprises await.
Backtothemovies.com: A fusion of Hostel and The Snowman but does an admirable job emulating the taut narrative and pristine aesthetic of Tinker, Tailor, Soldier, Spy. As the transgressive and perverse story unfolds, the shadow of the ax grows larger as the impending doom looms larger. It is a film that is for a select group of cinephiles; those who champion the works of Lars von Trier and Abel Ferrara, those who fear not where their minds may trek while watching the film. Jim Carrey gives the performance of his career.
DVDFever.co.uk: Dark Crimes shows that as much as Jim Carrey can be a great comedian, he excels in drama. Dark Crimes contains fantastic and stunning cinematography.
Crypticrock.com: Dark Crimes was incredibly impressive on so many levels, and undeniably immersing. The plot was interesting enough, but it was actually the performances and cinematography that really tipped the scales in favor of this dark and gritty Film Noir.
Screendaily.com: Carrey throws himself into the role with a grim-faced dedication.
Hollywoodreporter.com: Spicy real-life ingredients and a terrific international cast.
Los Angeles Times: Carrey's quietly exacting, uncharacteristic performance hints at some promising new career directions in the same manner Robin Williams successfully tapped a darker side with "One Hour Photo."
Consequenceofsound.net: A bizarre, fascinating turn for Carrey.
Villagevoice.com: A startlingly poignant and genuinely surprising bit of cinematic artistry.
DOWNLOADS
Je moet ingelogd zijn om deze informatie te bekijken.
.