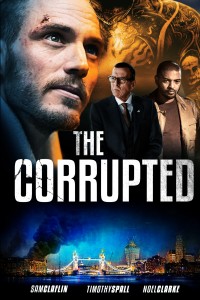 Release:
3 oktober 2019

Regie:
Ron Scalpello


Cast:
Sam Claflin (The Hunger Games, Adrift)
Timothy Spall (Harry Potter and the Deathly Hallows, Denial)
Charlie Murphy (The Foreigner, Peaky Blinders)
Hugh Bonneville (Downton Abbey, Paddington)
Noel Clarke (Star Trek Into Darkness, Brotherhood)


Jaar: 2019





A Première TV Distribution Release
SYNOPSIS
De voormalige gevangene Liam is vastbesloten het vertrouwen van zijn familie terug te winnen. In zijn vorige leven verloor hij alles door een crimineel syndicaat dat geleid wordt door Clifford Cullen. Deze heeft intussen de hoogste rangen binnen de politieke en de financiële wereld geïnfiltreerd en heeft ook de politie in zijn zakken. Ondanks zijn pogingen om met een schone lei te beginnen geraakt Liam betrokken bij samenzweringen en corruptie. 
REVIEWS
Hollywoodreporter.com: A stellar cast headlined by Timothy Spall, former Hunger Games regular Sam Claflin and Downton Abbey veteran Hugh Bonneville. A timely and gripping crime thriller.
Radiotimes.com: oel Clarke stands out as a police detective on Spall's tail. A coherent conspiracy thriller, soaked in blood.
TheGuardian.com: Strong dramatic scenes and grabby performances, not least from Timothy Spall.
Emmaatthemovies.blogspot.com: A surprisingly gritty crime drama.
DOWNLOADS
Je moet ingelogd zijn om deze informatie te bekijken.
.