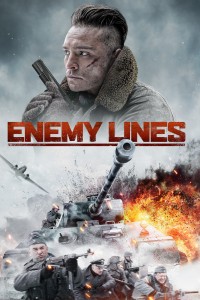 Release:
23 april 2020

Director:
Anders Banke


Cast:
Ed Westwick (Snatch TV Series)
John Hannah (Overboard, Agents of S.H.I.E.L.D.)
Corey Johnson (Hunter Killer, A Private War, Captain Phillips)
Tom Wisdom (Avengers Endgame)


Genre:
War


Year: 2020





A Première TV Distribution & Source 1 Media Release
SYNOPSIS
November 1943.  A British commando squad is teamed with an American officer (Ed Westwick) on a covert mission into Poland, deep behind enemy lines.   Working with the resistance they cross the harsh Polish wilderness intent on kidnapping and extracting a sought-after Polish scientist, Dr Fabian (Pawel Delag) from the Germans.
 
Fabian is known to hold information on secret innovations that would prove vital to the Allied efforts.
 
With a German hunter unit on their tail and a Russian squad also intent on kidnapping Fabian for their own ends, it becomes a race against time, that for the winners, will change the shape of the war.
REVIEWS
Film is nog niet uitgebracht, nog geen reviews beschikbaar.
DOWNLOADS
You need to be logged in to access this information.
.