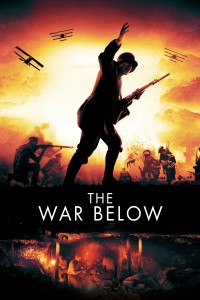 Release:
9 november 2021

Director:
J.P. Watts


Cast:
Sam Hazeldine (The Hitman's Bodyguard)
Tom Goodman-Hill (The Imitation Game, Everest)
Elliot James Langridge (Twist)


Genre:
War


Year: 2021





A Première TV Distribution Release
SYNOPSIS
In the midst of the great war, Colonel "Hellfire Jack" Norton-Griffiths hatches a daring plan to break the deadly stalemate at the battle of messines.
He recruits a group of local miners to dig a tunnel underneath no man's land, from the allied trenches to the german trenches, in hopes of successfully setting off bombs from below the german line and saving the allied war effort.
REVIEWS
Filmstories.co.uk: As visually compelling as it is impressive in its character work. Hazeldine's stoic performance is the highlight, but this is a very strong piece across the board which does not deserve to fly under the radar. A quality World War I movie.
Moviesteve.com: Fascinating and true story.
Nerdly.co.uk: A tense, personal edge of your seat story of incredible bravery in times of horror. 5/5 stars.
Outtakemag.co.uk: An admirable job of telling this fascinating tale.
TheGuardian.com: Real-life account of miners recruited in the first world war to burrow beneath German lines is fascinating.
Thetimes.co.uk: A fascinating Great War side story and a gritty central turn from Sam Hazeldine (Peaky Blinders)
Ukfilmreview.co.uk: Great performances and a strong emotional connection to their social and physical plight.
DOWNLOADS
You need to be logged in to access this information.
.