Night Hunter op 29 augustus in de bioscoop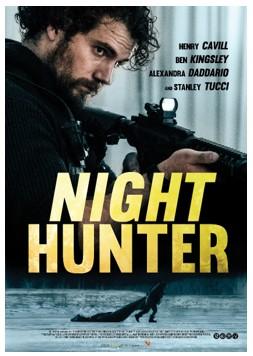 Op 29 augustus brengt gaat de bloedstollende thriller Night Hunter (ook bekend onder de titel Nomis) uit in de Nederlandse bioscopen. Marshall (Henry Cavill, Man of Steel, Mission: Impossible – Fallout) en Cooper (Ben Kingsley, Gandhi, Schindler's List) staan in Night Hunter voor de haast onmogelijke opgave om de gevaarlijke Simon (Brendan Fletcher, Rampage, The Revenant) te stoppen en Lara (Eliana Jones, Nikita, Hemlock Grove) te redden. Vanaf 29 augustus is spanning en sensatie gegarandeerd voelbaar in de bioscopen tijdens Night Hunter.
Met dank aan onze vrienden van Gusto Entertainment!