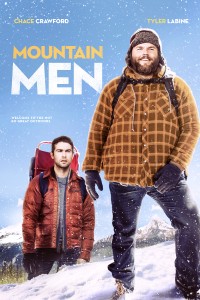 Release:
6 juni 2016

Regie:
Cameron Labine


Cast:
Tyler Labine (Rise of the Planet of the Apes, A Good Old Fashioned Orgy)
Chace Crawford (What to Expect When You're Expecting, Gossip Girl)
Britt Irvin (The Vow)


Jaar: 2014





A Première TV Distribution Release
SYNOPSIS
Toph en Cooper zijn broers, maar daarmee is ook alles gezegd. Toph is de aimabele loser die achterbleef in hun geboortedorpje in de Rocky Mountains. Cooper is de ambitieuze advocaat die grote sier maakt in de grote stad. Wanneer hun moeder hertrouwt, wil Toph de gedwongen hereniging aangrijpen om zijn broer mee te tronen naar het berghutje waar ze als kind de zomers doorbrachten. Maar het is hartje winter en hun plan om een kraker uit het hutje te zetten, draait al snel op een complete ramp uit. Voor de twee vervreemde broers zit er niets anders op dan met een minimum aan middelen de levensgevaarlijke terugtocht naar de beschaving aan te vatten. Kunnen ze het verleden laten rusten en hun broederlijke band weer aanhalen?
Berg je voor deze bitterzoete komedie met Tyler Labine (Rise of the Planet of the Apes, A Good Old Fashioned Orgy) en Chace Crawford (What to Expect When You're Expecting, Gossip Girl) als twee vervreemde broers die het moeten opnemen tegen hun verleden en de machtige Rockies. Regisseur Cameron Labine, broer van Tyler, levert een perfect gedoseerde mix van hilariteit, diepgeworteld drama en adrenaline af.
REVIEWS
Nextprojection.com: This film delves into comedy, delivers heartfelt human moments and turns into a tale of survival. The elements involved are delicate. Tonal shifts in a film are a tricky business and all involved are up to the task. There is a fine balance in this film. There is much to enjoy in Mountain Men.
Quietearth.us: Mountain Men could easily have lost its way by broadening the comedy or playing the drama with a heavy hand but the movie is perfectly balanced, never falling too far in either direction. The result is a hugely enjoyable drama that challenges expectations and works as both an affecting family drama, a tale of personal discovery as well as an effective thriller which doesn't skimp on laughs.
Truomega.ca: I highly suggest watching this film whenever you may get a chance. The audience, myself included, seemed to love Mountain Men.
DOWNLOADS
Je moet ingelogd zijn om deze informatie te bekijken.
.