VOD September 2023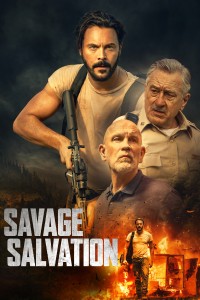 Thriller

Beschikbaar voor VOD: 14 september 2023

Regie: Randall Emmett

Cast: Robert De Niro (The War with Grandpa, The Irishman, Joker), John Malkovich (Ava, Deepwater Horizon, Bird Box), Jack Huston (The Irishman, Fargo (series), Ben-hur), Dale Dickey (Hell or High Water, Winter's Bone)
Wanneer de aanstaande bruid van Shelby bezwijkt aan een overdosis oxycodon begint hij, gewapend met een spijkerpistool, aan een  moordpartij naar de top van de drugsketen. Aan Sheriff Church (Robert De Niro) de taak om hem te stoppen.

Onder een laagje spectaculaire actie verbergt Savage Salvation van regisseur-producer Randall Emmett een schrijnende aanklacht tegen de plaag die Amerika al decennia in een ijzeren wurggreep houdt.
Reviews
Filmhype.com: Very respectable: the two protagonists in love are played by Willa Fitzgerald and by a feral and effective Jack Huston, while the two think about the tragic love story with final revenge. heavyweights of American cinema: the Oscar winner Robert De Niro (here in the role of the rough sheriff Church) and an unprecedented John Malkovich.
TheGuardian.com: Deliciously camp from De Niro and Malkovich.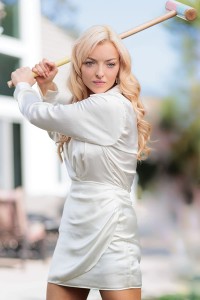 Beschikbaar voor VOD: 16 november 2023

Regie: Michael Day

Cast: Francesca Eastwood (Heroes Reborn, Final Girl. Old), Milo Gibson (Hacksaw Ridge), Nestor Carbonell (The Dark Night, Lost)
Een trophy wife uit de buitenwijken moet lijdzaam toezien hoe een aannemer in opdracht van haar veel oudere, uithuizige man de badkamer "renoveert". Een naakte ex-crimineel, een dode-rat-in-bed en een spuuglelijke badkuip later, besluit ze de interior terminator, samen met haar buurvrouw, een koekje van eigen deeg te geven...
In deze hilarisch zwartgallige thriller, die het begrip kat-en-muisspelletje helemaal herdefinieert, is alles mogelijk en niets wat het lijkt. Francesca Eastwood en Milo Gibson - respectievelijk dochter en zoon van Clint en Mel - spelen de pannen van het dak. Als daar maar geen renovatie van komt.