VOD April 2022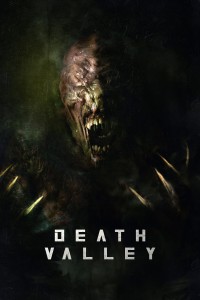 Action, Horror

Available on VOD: 7 april 2022

Director: Matthew Ninaber

Cast: Jeremy Ninaber, Ethan Mitchell, Kristen Kaster
Retired mercenaries with nothing to lose are hired for one last mission - to rescue a high-profile bioengineer imprisoned in an isolated cold war bunker. Upon entering the ominous facility, it soon becomes clear that this was a top-secret research center not too long ago, but something went horribly wrong. They find themselves in a fight for their lives when they come under attack from unknown and deadly creatures with eerily familiar human traits...
Reviews
Blu-ray.com: There's a viral element in play to increase "The Thing"-style paranoia, and Ninaber has an affinity for tight spaces.
Culturecrypt.com: the Ninaber Brothers squeeze every drop of their sweat onto the screen, doing their damnedest to make bullet-riddled battles read as real.
Dreadcentral.com: Cool gore shots and compelling monster scenes.
Eyeforfilm.uk: Very good at what it does, and if you want something to watch in your darkened living room which will make you feel nervous about walking down the hall to put the kettle on, it's just the thing.
Film-news.co.uk: This is blood and action.
Aiptcomics.com: Great creature design.
TheGuardian.com: The special ops pair's banter, with Mitchell relishing his line in cheerful sarcasm, is another light in the darkness. Death Valley is never fully disturbing, but enjoyably gross is good enough.
Voicesfromthebalcony.com: An enjoyable bit of monster mayhem.
Bloody-disgusting.com: Ninaber maintains a narrative pace that delivers thrills and effective downtime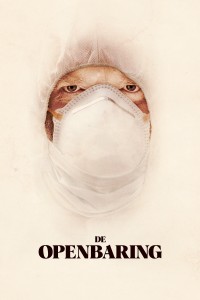 Drama, Thriller

Available on VOD: 5 mei 2022

Director: Chris W. Mitchell

Cast: Victor Löw (Prooi, Michiel de Ruyter, Flikken Rotterdam), Monic Hendrickx (Penoza, Ferry), Leny Breederveld (De Luizenmoeder, Vliegende Hollanders)
(only available in Dutch)
ANGST EN LIEFDE IN TIJDEN VAN COVID-19
Nadat hij zijn baan is kwijtgeraakt trekt Jacob tijdens de eerste corona-lockdown in bij zijn moeder, waarna hij onder invloed raakt van een complottheoreticus en langzaam maar zeker doordraait.
Reviews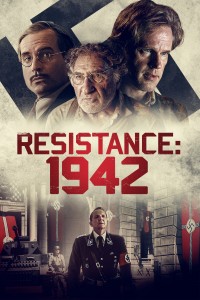 Drama, War

Available on VOD: 28 april 2021

Director: Matthew Hill, Landon Johnson

Cast: Cary Elwes (The Princess Bride, Saw), Jason Patric (In the Valley of Elah, Narc, The Prince), Mira Furlan (Space Command), Judd Hirsch (Uncut Gems, A Beautiful Mind)
It's 1942, and France is under Nazi control. The Allies have been pushed off the continent, and their defeat in North Africa seems likely. The nazi's victory is nearly absolute. Deep within this heinous shadow, a man names Jacques uses a radio to broadcast a message of hope. Unbeknownst to him, the formidable Gestapo Hauptmann, Klaus Jager, has been dispatched to catch the illegal broadcast. As Klaus closes in, Jacques, his daughter Juliet, a small group of other dissidents, must learn to trust the kindness of a stranger if they are to stay ahead of their pursuer. And in the end, that trust may turn out to be the very thing that leads the hunter to his prey.
Reviews
TheGuardian.com: As written here, the ambiguous Andre – who channels Nazi money – is a much more interesting character; a kind of Oskar Schindler lite. Patric's inscrutable performance recedes intriguingly.
Intoscreens.com: Directors Matthew Hill & Landon Johnson, along with writer Jonah Hirsch weave an inspirational story of how the kindness of a perfect stranger can save two families from a cruel world filled with ignorance. With solid performances from the entire cast, this film works as a reminder on how you should never give in to tyranny and always go down swinging.