VOD April 2023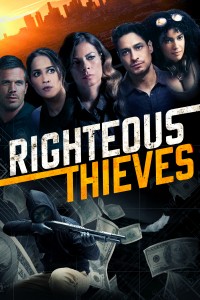 Thriller

Available on VOD: 6 april 2023

Director: Anthony Nardolillo

Cast: Cam Gigandet (Priest, The Twilight Saga: Breaking Dawn II, Easy A), Jaina Lee Ortiz (Shooter, Station 19), Lisa Vidal (Shameless, Star Trek - The Future Begins)
Annabel Gomez is the CEO of an organization simply known as the Syndicate. Its objective, to return stolen artwork, plundered by Nazis during the Holocaust and World War II. When Annabel learns the whereabouts of four paintings that once belonged to her mentor and Holocaust survivor, Josef, she assembles a team of thieves to steal the paintings back.
With the help of her right-hand-man, grifter Eddie, hacker Lucille, safe-cracking locksmith Nadia, and the wildcard streetfighter Bruno, the team must break into a heavily guarded and protected, downtown L.A. high-rise owned by Neo-Nazi, billionaire oligarch Otto. Unable to afford another botched heist, Annabel must risk everything, including her own team, in order to keep her deathbed promise to Josef to give back to the world what has been stolen.
Reviews
Acinetvreview.com: a worthy story of revenge and redemption.
Cupofteacritiques.com: An entertaining story about a team of mostly longtime friends coming together to recover valuable paintings. It would not be surprising if Righteous Thieves morphed into a sequel or two.
Lylesmoviefiles.com: From the pulse pounding hip hop soundtrack, the diverse group of experts, wild action and a pompous scumbag villain itching to get taken down several pegs, it's obvious that Righteous Thieves studied at the prestigious Academy of Fast and Furious School of Action Filmmaking.
Nycmovieguru.com: Slick editing and maintains a fast pace.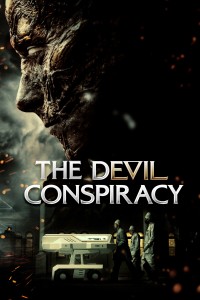 Horror, Thriller

Available on VOD: 13 april 2023

Director: Nathan Frankowski

Cast: Alice Orr-Ewing (The Courier, Andor), Joe Doyle (Salem, A Call To Spy), Eveline Hall (Old People), Peter Mensah (Snake Eyes - G.I. Joe Origins)
A powerful biotech company has breakthrough technology allowing them to clone history's most influential people with just a few fragments of DNA. Behind this company is a cabal of Satanists that steals the shroud of Christ putting them in possession of Jesus' DNA. The clone will serve as the ultimate offering to the devil. Archangel Michael comes to earth and will stop at nothing to end the devil's conspiracy.
Reviews
Aisleseat.com: Entertained me greatly with its unbridled lunacy.
Vocal.media: The film is filled with energetic action and lively interplay over big incidents involving kidnapped women, genetic manipulation, and the return of Satan to the living world via the womb of an unwilling mother.
Irishfilmcritic.com: The action is stellar, makes for a thrilling and entertaining distraction.
Jbspins.com: Conspiracy is often deranged but it looks surprisingly polished. Its logic is dubious, but there is consistency and method to its madness.