VOD March 2023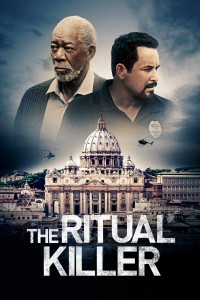 Thriller

Available on VOD: 10 maart 2023

Director: George Gallo

Cast: Morgan Freeman (The Dark Knight Rises, Se7en), Cole Hauser (Olympus Has Fallen, Yellowstone), Peter Stormare (Fargo, John Wick Chapter 2)
Detective Boyd, unable to process the death of his daughter, embarks on a hunt for a serial killer who murders according to a brutal tribal ritual: Muti. The only person who can help Boyd is Professor Mackles, an anthropologist who hides an unspeakable secret. The line between sanity and madness thins as Boyd goes deeper into the killer's world.
Reviews
Aarcflick.blogspot.com: One of the most striking aspects of the film is its cinematography. The film is shot in a dark and atmospheric style that perfectly captures the tension and terror of the story.
Bibles.n7nz.org: Edge of your seat action-filled.
Jbspins.com: Gives viewers something to remember.
Moviesr.net: If you think you can handle the details and you got the stomach for it, you should curl up on your sofa and give this movie a go!