VOD Juni 2022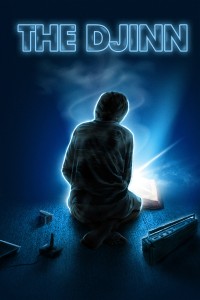 Horror

Available on VOD: 2 juni 2022

Director: David Charbonier, Justin Powell

Cast: Ezra Dewey (The Djinn), Rob Brownstein (Bosch, The Young and The Restless), Tevy Poe
Dylan Jacobs, a mute twelve-year-old, discovers a mysterious book of spells inside his new apartment. Grieving the loss of his mother, and feeling isolated from everyone except for his father, Dylan performs a ritual that promises to deliver his heart's desire: to have a voice. But he soon discovers that every gift has a toll when a sinister djinn arrives to collect his soul.
Now trapped in his new home with nowhere to hide, Dylan must find a way to survive until the stroke of midnight or pay the ultimate price.
Reviews
Bloody-disgusting.com: There's not an ounce of fat here, just a streamlined story packed with intensity and scares. Charbonier and Powell spin gold out of hay, weaving a chilling fairy tale that keeps you engaged throughout.
Filmthreat.com: Scary and harrowing with a shocking and impactful ending. The acting is perfect, and the visuals are a masterclass in creating tension.
Flickeringmyth.com: Excels where it matters most; thrills, scares, and an empathetic, resourceful lead that fights back just as much as he flights.
Blu-ray.com: there's some heaviness to the second half of the picture, which eventually gets around to real-world trauma, examining the root of Dylan's torment.
Culturecrypt.com: Diverges from routine and one-ups its big studio brethren with an unexpected epilogue.  I'm all for heart-rending horror that dares to eschew happy endings and "The Djinn" delivers a ripper that's damn near diabolical in its implication.
Eyeforfilm.co.uk: The camerawork framing this is brilliantly handled. Dewey is an excellent choice of lead, needing nothing so crude as dialogue in order to express himself and invite the viewer into his world.
UKfilmreview.co.uk: Plenty of tense moments and creepy images punctuate the heartbreaking, age-old cautionary tale about getting what you wish for.
Voicesfromthebalcony.com: Keeps the audience on edge and off guard for most of the film. And that includes an ending that I certainly wasn't expecting,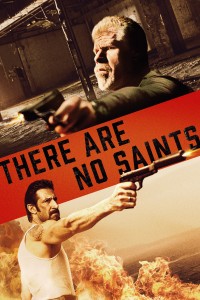 Action, Thriller

Available on VOD: 9 juni 2022

Director: Alfonso Pineda Ulloa

Cast: Ron Perlman (Hellboy, Drive, Fantastic Beasts and Where to Find Them), Brian Cox (Churchill, Succession), Tim Roth (Reservoir Dogs, The Hateful Eight), Paz Vega (Rambo Last Blood, Kill the Messenger), Neal McDonough (Minority Report, The 100), Jose Maria Yazpik
A man nicknamed "The Jesuit", is imprisoned for a crime he didn't commit. When his wife is murdered and his son kidnapped and taken to Mexico, he devices an elaborate and dangerous plan to rescue his son and avenge the murder.
Reviews
Blu-ray.com: There Are No Saints is fixated on ugliness, which is a Schrader specialty, and he creates a particularly hostile world.
Eyeforfilm.co.uk: Not for the faint-heated.
Battleroyalewithcheese.com: A vintage cast of hard men, such as Tim Roth, Ron Perlman and Neal McDonough. Overall worth a watch if you want to see men, being MEN.
Highonfilms.com: It is the action that truly excels. The brutality of its execution and the resultant gore enhances the gritty vibe of the movie.
Jbspins.com: Recommended for fans of payback.
Nightsandweekends.com: With its heavy themes and sometimes gruesome violence, There Are No Saints isn't the typical brainless action movie. But this story of a man fighting to save his son will definitely give you a lot to think about long after it's over.
Slantmagazine.com: A Messy, Intoxicating Shot of B-Movie Adrenaline.