VOD Mei 2022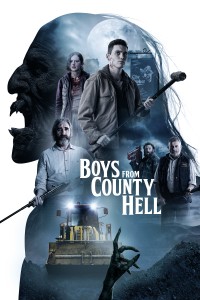 Comedy, Horror

Available on VOD: 26 mei 2022

Director: Chris Baugh

Cast: Jack Rowan (Peaky Blinders), Nigel O'Neill (Bad Day for the Cut), Louisa Harland (Derry Girls), Michael Hough (Chapelwaite)
Welcome to Six Mile Hill, a sleepy Irish backwater whose only claim to fame is the somewhat dubious local legend that Bram Stoker once spent a night in the local pub. It's home to Eugene Moffat, a young man who fills most of his days drinking pints with his friends and pranking tourists who come to visit the gravesite of Abhartach, a legendary Irish vampire some believe to have inspired Dracula. 
When a personal tragedy forces Eugene to go and work for his gruff, no-nonsense father he finds himself on the site of a controversial new road development that threatens to destroy the town's livelihood. 
But strange events unfold when Eugene and the crew tear down a famous cairn believed to be the final resting place of Abhartach and they soon come under attack from a sinister force that has infected one of their workmates. 
As the night closes in The Boys must fight for survival while discovering the true horror of a myth that hits much closer to home than any of them realise...
Reviews
Bloody-disgusting.com: Springs to life when Baugh goes all-in on the horror elements. Ihe film does leave you thirsting for more vampiric slaughter.
Bloody-flicks.co.uk: Boys from County Hell is an unconventional vampire film with the humour of a Shaun of the Dead plus plenty of gore. Highly recommended.
Jbspins.com: a pretty wild ride.
TheGuardian.com: a bloody good laugh.
Ukfilmreview.co.uk: The charm and familiarity among the ensemble are undoubtedly the reasons the film works as well as it does.
Jordyreviewsit.com: A big crowd-pleaser. It's witty and emotional (at time), while being a hell of a fun ride.
Dailydead.com: a lot of fun and one that you will definitely want to check out.
Llivingsnoqualmie.com: The characters are quite funny, even if not always believable. Complete with carnage and heart-stopping moments, this film will probably start you out asking, "what on earth did we pay for" but leave you grinning and refreshed.
Letterboxd.com: Wickedly fun Irish horror movie.
Scarynerd.com: Succeeds with a brilliant tone, a different spin on vampires and successful comedy throughout.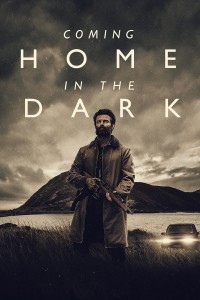 Thriller

Available on VOD: 12 mei 2022

Director: James Ashcroft

Cast: Erik Thomson, Miriama McDowell, Daniel Gillies (The Originals), Matthias Luafutu
A family's idyllic outing descends into terror when high school teacher Alan 'Hoaggie' Hoaganraad, his wife Jill and stepsons Maika and Jordon go exploring an isolated coastline. But an unexpected meeting with a pair of murderous drifters thrusts the family into a nightmare road trip where they find themselves captured by the enigmatic psychopath Mandrake and his hulking man-child accomplice Tubs. At first the family's terror seems to be born of a random encounter with two sociopaths who seem intent on god only knows what. But as the night drags on Hoaggie and Jill realize that this nightmare has been set in motion 20 years earlier; and as they approach their mysterious final destination Mandrake reveals the horrible secret driving his actions leaving Hoaggie to face a questionable past before the sun rises.
Reviews
Modernmyths.nl: Sommige films blijven je lang bij. Een knoop in je maag en een brok in je keel ... IJzersterk acteerwerk.
411mania.com: A brutal and uncompromising horror-thriller that never feels mindless or pointlessly cruel. Anchored by a marvelously villainous turn by Daniel Gillies and an intensity that never lets you go, this is a gorgeous and well-crafted piece of abduction horror that is well worth seeing.
Bloody-disgusting.com: A grim, jaw-dropping morality thriller.
LAtimes.com: Ashcroft and his cast - and especially Gillies as the menacing and charismatic Mandrake - excel at drawing out the moment-to-moment tension of a crime in progress.
HollywoodReporter.com:Â  A nerve-rattling portrait of chance violence becomes a dark meditation on the long-term reverberations of childhood abuse in state institutions.
Nycmovieguru.com: A riveting, provocative and terrifying psychological horror film.
Bloodygoodhorror.com: Impactful, brutal, and unrelenting.
Horrorbuzz.com: Dark, violent, and in some moments strangely resonant, Coming Home in the Dark is a much smarter suspense thriller than we are used to.
Screenzealots.com: Filled with an unrelenting brutality that will give your nerves a jolt.
Slashfilm.com: A one and a half-hour gut-punch, Coming Home in the Dark is bleak, tense, and often unshakable. It sticks with you; haunts you. Leaves you feeling restless. Anxiety-inducing and frequently unpleasant, it travels down dark roads, and while you can likely guess the destination, getting there is no less unnerving.
Voicesfromthebalcony.com: Unrelenting and grim, from an early moment that echoes The Hitcher until its final scene, this is a tense thriller with its roots in real-world horrors.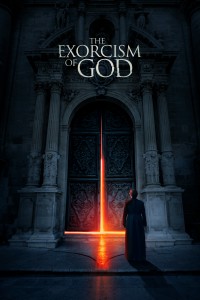 Horror

Available on VOD: 19 mei 2022

Director: Alejandro Hidalgo

Cast: Will Beinbrink (It Chapter 2, Dark), Maria Gabriela de Faria, Joseph Marcell (The Fresh Prince of Bel-Air, The Boy Who Harnessed the Wind), Hector Kotsifakis
Peter Williams, an American priest working in Mexico, is possessed by a demon he was trying to expel and ends up committing the most terrible sacrilege. Eighteen years later, the consequences of his sin come back to haunt him, unleashing the greatest battle within.
Reviews
ReogerEbert.com: Features more than enough flourishes of originality to elevate it above most possession films. Its characters and narratives are well thought-out and progress logically, without significantly deviating from their goals and themes. "The Exorcism of God" is always committed, and often surprising. 
Bandsaboutmovies.com: I have never seen a movie where a demon tries to exorcise God from the soul of a priest, so well done director Alejandro Hidalgo.
Heavenofhorror.com: So much works so extremely well in this movie, which is why it is definitely worth watching. Any fan of exorcism movies (or The Exorcist in particular) should not miss out on this one!
Ihorror.com: A two-fisted devilish good time. It's a tremendous take on the genre that proves there is still life in the world of cinematic exorcisms.
Scaredsheepless.wordpress.com: An energetic take on the possession movie.
Grimoireofhorror.com: This movie will definitely appeal to anyone who is a fan of a good exorcism. 4 out 5 stars.
Signalhorizon.com: There are genuinely unnerving jumpscares, extended bursts of violence, and loud bone-rattling roars that jangle the nerves and set your teeth on edge. It isn't a cheap film full of one jump after another, but instead, well times scares that keep you poised for more. For fans of hyper-violence, unsettling imagery, and nervous laughter, The Exorcism Of God is an entertaining triumph