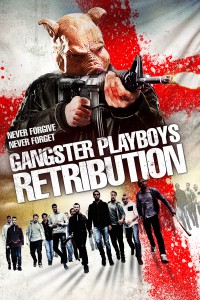 Actie, Misdaad

Beschikbaar voor VOD: 2 december 2014

Regie: Paul Tanter

Cast: Billy Murray (The Bill), Ian Virgo (Rise of the Footsoldier), Alex Esmail
De Range Rover-moorden, de Essex Boys... Begrippen die in Engeland en daarbuiten nog steeds koude rillingen veroorzaken. In 1995 kwam aan het terreurbewind van de beruchte misdaadbende een brutaal einde met de moord op vier kopstukken. Maar wie pleegde die moorden en wie zette de erfenis van de meedogenloze drugsbaronnen verder?
Twintig jaar later worden de Britse onderwereld en speurdiensten ruw wakker geschud door een bende die zo mogelijk nog genadelozer te werk gaat. Maar dan sluwer, doordachter en met gebruik van alle moderne communicatiemiddelen...
Dit is het meeslepende, hondsbrutale relaas van de epische vergeldingsactie die op gang kwam na de Range Rover-moorden, een wraaktocht die het uiterste zal vergen van de lokale misdaadfamilies en de politie. Hun namen zullen wellicht nooit bekend raken, maar hun daden zetten het land in rep en roer.
Gangster Playboys Retribution is misdaadfilm op zijn Britse best: rauw, realistisch en vaak pijnlijk grappig.
Reviews
Screenjabber.com: A slick production.
Cinemachords.com: Along with solid performances from the entire cast and an ending that won't let you down, Tanter's latest film has all the makings of a fine British feature. Slick, brutal and has some great one-liners.