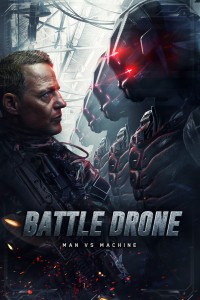 Actie

Beschikbaar voor VOD: 5 juli 2018

Regie: Mitch Gould

Cast: Louis Mandylor (My Big Fat Greek Wedding 1 & 2, One in the Chamber), Dominique Swain (Face/Off, Lolita), Michael Paré (The Philadelphia Experiment, The Lincoln Lawyer, The Virgin Suicides), Natassia Malthe (Lake Placid, Percy Jackson & the Olympians: The Lightning Thief)
Als zondebok van een vuil politiek spelletje, leeft ex-marinier Vincent Reikker (Louis Mandylor - My Big Fat Greek Wedding 1 & 2, One in the Chamber) al jaren ondergedoken. Samen met zijn team specialisten levert hij – vaak met tegenzin – diensten als huurling. Wanneer een smokkelopdracht hem naar een afgelegen magazijn brengt, blijkt al snel dat het om een valstrik gaat. Opgejaagd door hightech gevechtsrobotten, moet zijn team alles uit de kast halen om te overleven. Intussen kijken hooggeplaatste partijen geïnteresseerd mee. Een live wapendemo verkoopt immers stukken beter dan een droge productbeschrijving…
In de beste traditie van The A-Team en The Expendables, bindt een bont gezelschap van outcasts de strijd aan met een – letterlijk – gewetenloze tegenstander. Mens versus machine in een explosieve actiefilm boordevol suspens, adrenaline en zwarte humor.
Reviews
Action-flix.com: Mandylor is in true action hero mode. Battle Drone is an epic indie action blast!
Bulletproofaction.com: Battle Drone did not have the star power of The Expendables or even some of the other movies inspired by the Stallone franchise, but what Battle Drone did have was plenty of video game style action jammed into the 93 minute runtime. I thought the cast had good chemistry and the movie progressed at an entertaining pace. Battle Drone also had a satisfying ending that left the door open for Rekker and company to see more action in the future.
Filmcombatsyndicate.blogspot.nl: For Battle Drone, Gould serves a consistent, solid leading man in Mandylor along with Parè and actress Swain. It's damn good fun!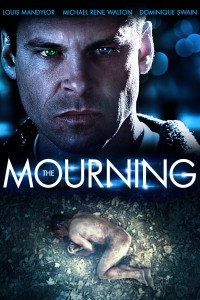 Drama, Thriller

Beschikbaar voor VOD: 20 april 2015

Regie: Marc Clebanoff

Cast: Michael Rene Walton (20 Ft Below: The Darkness Descending), Louis Mandylor (My Big Fat Greek Wedding 1 & 2, One in the Chamber), Dominique Swain (Face/Off, Lolita), Sally McDonald
Twintig jaar na zijn spoorloze verdwijning tijdens Operation Desert Storm, duikt Aaron (Michael Rene Walton, 20 Ft Below: The Darkness Descending) plots weer op in zijn thuisstadje in Michigan. Wat de schok voor zijn familie en vrienden nog groter maakt, is dat hij er nog net zo uitziet als de jongeman die naar de oorlog vertrok. Wat is er gebeurd? Waar is hij geweest? Hoe kan het dat hij geen dag ouder is?
Aaron, die aanvankelijk niet kan spreken, wordt geconfronteerd met hoe zijn familie en zijn liefje van weleer tijdens zijn afwezigheid veranderd zijn. Terwijl hij zichzelf opnieuw in hun levens probeert te integreren, wordt echter duidelijk dat hij ook dit keer niet kan blijven. Maar wat is de echte reden achter zijn onverklaarbare terugkeer? Welke losse eindjes moet hij nog afronden?
Wurgende bovennatuurlijke thriller van Marc Clebanoff (20 Ft Below: The Darkness Descending) waarin complottheorieën en een geheimzinnige entiteit een sleutelrol vervullen. Met verder ook nog Louis Mandylor (My Big Fat Greek Wedding), Dominique Swain (Face/Off, Lolita) en Larry Hankin (Breaking Bad, Friends).
Reviews
Filmthreat.com: In the end, you can certainly find value in the sci-fi aspects of The Mourning, but for me the real meat is in the core of a man returning after a life-altering experience. You could tell this story as is with a potential alien connection, but it would be just as valid and strong if it was simply Aaron returning after being at war. The impact and power of the piece is in the interpersonal relationships, and how those must adapt, evolve and heal.