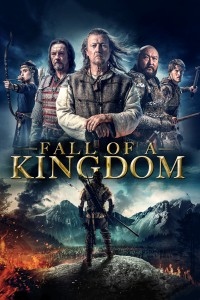 Actie

Beschikbaar voor VOD: 21 januari 2021

Regie: John Wynn

Cast: Robert Patrick (Terminator 2, Jayne Mansfield's Car, Flags of Our Fathers, Walk the Line), Poppy Drayton (Charmed), Alex MacNicoll (13 Reasons Why, The 5th Wave), Tommy Flanagan (Guardians of the Galaxy II, Sons of Anarchy)
Aan de uitdijende grenzen van het Mongoolse rijk wordt een heidense bergstam bedreigd door de hordes van Burunda Khan. Ivan en Maksim, zonen van de dorpsoudste, vragen om hulp bij Tugar Volk, een christelijk edelman. Maar Maksim valt voor diens dochter Myroslava, en de geliefden komen voor een verscheurende keuze te staan: vluchten of het ultieme offer brengen om hun volk te redden…
Een zinderend massaspektakel met adembenemend in beeld gebrachte gevechtsscènes.
Reviews
Blu-ray.com: Successful with its offering of violent action and tensions between Carpathian Mountain villagers and an invading Mongol army, while the performances find the vibe of the production with refreshing ease, supporting the effort with enjoyable thespian intensity.
Eyeforfilm.co.uk: The fighting here is rough and realistic and there are a couple of spectacular set pieces. Watch this on a big screen if you get the chance.
Jbspins.com: The action and the freedom-fighting defiance are the things to see here and they are impressive. Recommended for fans of sword-wielding underdog movies.
Punchdrunkcritics.com: Great Visuals And Strong Fight Choreography. The directing and editing during the battles is crisp, clear, full of tension, and greatly engaging. The large-scale CGI shots display clashing armies very well, and the close-up and intimate fighting scenes work incredibly well. The final battle especially is quite effective.