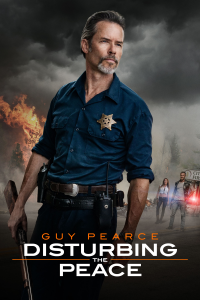 Action

Available on VOD: 13 februari 2020

Director: York Alec Shackleton

Cast: Guy Pearce (Memento, Brimstone), Devon Sawa (Slackers, Final Destination, Escape Plan - The Extractors), Michael Bellisario (Jag), Dwayne Cameron (211)
A small-town marshal who hasn't carried a gun since he left the Texas Rangers after a tragic shooting must pick up his gun again to do battle with a gang of outlaw bikers that has invaded the town to pull off a brazen and violent heist.
Reviews
LA Times.com: Pearce is typically superb as the hero — a self-doubting U.S. marshal named Jim Dillon.
Worldfilmgeek.com: a really good indie action film thanks to Guy Pearce's story of a man on the road to redemption and York Shackleton's direction, which proves he is a name to look out for in indie action cinema.