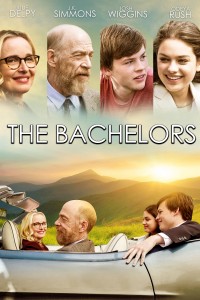 Comedy, Drama

Available on VOD: 11 oktober 2018

Director: Kurt Voelker

Cast: J.K. Simmons (Spider-Man, Juno), Julie Delpy (2 Days In Paris, Before Midnight), Josh Wiggins (Max, Hellion, Mean Dreams), Odeya Rush (Goosebumps, The Giver)
fter the loss of his wife, BILL PONDER (Simmons) and his 17-year-old son WES move out of their small town into the big city in an attempt to have a fresh start. As they each begin to adjust to their new life and seek ways to heal their wounds, they both find comfort in newfound romance. Wes meets LACY, an introverted but fierce girl whose enigmatic personality captivates Wes' attention, and Bill meets CARINE, a compassionate and elegant teacher whose own past heartaches resonate with his. As relationships are tested, Bill and Wes grow apart and back together again while discovering their true selves in the process.
Reviews
NRC:  Een liefdevol verslag van menselijke veerkracht. Een portret van personages die allemaal op hun eigen manier pijn lijden. Maar daar eigenlijk veel eerlijker, kwetsbaarder en opener over zijn dan veel mensen in het echte leven. Dat zou de moed moeten zijn die deze film je wil inspreken.
Movie Machine: Ontroerende, maar vaak ook onweerstaanbaar grappige film over verlies en verwerking, liefde en verzoening, met schitterende vertolkingen van Simmons en Delpy, maar ook van jong talent Josh Wiggins.
The Guardian.com: Kurt Voelker's father-son tale boasts strong performances from JK Simmons and Julie Delpy. An affecting, jagged take on grief, depression and self-sabotage.
TheHollyWoodReporter.com: Voelker excels at guiding the cast through some complicated emotional territory and maintains strong arcs for each of the principal characters.
Latimes.com: Deftly balancing humor and grief, "The Bachelors" is fueled by wonderfully human performances and fully realized characters. We can also hope that The Bachelors serves another function as well: to further the careers of its two exceptional young performers: Wiggins and Rush.
Filminquiry.com: A thoughtful, timely gem that normalizes mental health treatment. The Bachelors is a scarcity of a film, one that transcends several genres to create an affecting orotundity through its singular voice.
Blu-ray.com: Voelker doesn't pour on the syrup, creating an approachable but deeply felt picture that's curious about behavior and therapy.
EyeForFilm.co.uk: The Bachelors is just a snapshot of a moment in life, but it's the sort of picture you'd want to keep.
Filmjournal.com: The story is simple, how a father and teenage son cope with the sudden loss of their wife and mother, and the acting is brilliant.
Awards
Heartland Film Festival 2017 - Audience Choice Award
San Diego International Film Festival 2017 - Festival Award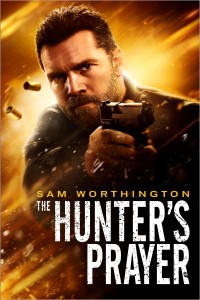 Action

Available on VOD: 16 november 2017

Director: Jonathan Mostow

Cast: Sam Worthington (Avatar, Hacksaw Ridge), Odeya Rush (Goosebumps, The Giver), Martin Compston (The Disappearance of Alice Creed), Allen Leech (Downton Abbey, The Imitation Game)
Lucas, (Sam Worthington), a solitary assassin, is hired to kill a young woman, Ella, (Odeya Rush) but when he can't bring himself to pull the trigger the plan falls apart, setting in motion a twisted game of cat and mouse. Now both are marked for death and forced to form an uneasy alliance. Relentlessly pursued across Europe, Their only hope for survival is to expose those responsible for brutally murdering her family and bring them to justice.
Reviews
Cinemarvellous.blogspot.nl: Moving along at a taut pace, never sinking into dulness, and featuring some thrilling car chases and tense hand-to-hand battles, "The Hunter's Prayer" is an action thriller with true soul, led by Worthington's more-than-strong performance, and complemented by the gifted Rush's mesmerizing presence.
Thatmomentin.com: Solid action thriller delivers with Worthington at his best. 
CaseyMovieMania: blessed with lean action sequences.
JBSpins.blogspot.nl: Recommended for anyone who appreciates throwback action-thrillers. 
Slantmagazine.com: provides the sort of cogent and compact visceral thrills that are in short supply in recent American action cinema.
Screendependent.be: The Hunter's Prayer had zeker in de bioscoopzalen mogen verschijnen. Met namen als Odeya Rush en Sam Worthington is er gegarandeerd een publiek voor deze interessante actieprent. Dankzij het mooie acteerwerk van Sam Worthington en Odeya Rush en de degelijke regie van Jonathan Mostow kan je maar één ding concluderen: The Hunter's Prayer is een film die je niet mag missen.