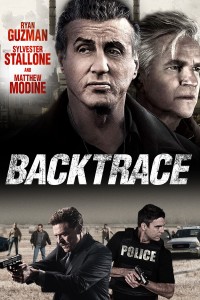 Action, Crime

Available on VOD: 9 mei 2019

Director: Brian A Miller

Cast: Sylvester Stallone (Expendables, Rambo, Creed), Matthew Modine (Sicario: Day of the Soldado, Full Metal Jacket, The Dark Knight Rises), Ryan Guzman (Step Up 4 Miami Heat, Pretty Little Liars), Colin Egglesfield (Something Borrowed, The Client List, All My Children), Meadow Williams (Den of Thieves)
A heist-gone-wrong in a quiet town results in multiple deaths – and a survivor, MacDonald, whose wounds left him unable to remember where the 20 million dollar is stashed. When a mysterious trio break MacDonald out of a mental hospital to recover the cash, they inject him with an experimental serum that sends his mind careening into other eras – and revealing the secrets of his mind. As a local cop (Stallone) and an FBI agent close in, MacDonald fights to recall the robbery before a long-forgotten enemy follows the clues and catches up to him.
Reviews
Backtothemovies.com: Sly shines in this compelling flick. Backtrace stands above most of the straight to VOD actioneers with a compelling turn by Matthew Modine with a foundation of Sylvester Stallone's on-screen gravitas.
Blazingminds.co.uk: a movie that had me glued to from start to finish, with it opening with all guns blasting with Mathew Modine in a shootout when a heist goes wrong and then moving along with the introduction of Stallone character with the heart-pounding opening soundtrack.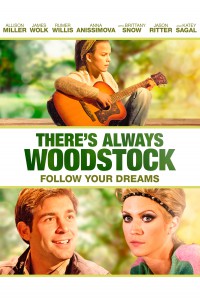 Comedy, Romantic Comedy

Available on VOD: 17 augustus 2015

Director: Rita Merson

Cast: Ryan Guzman (Step Up 4 Miami Heat, Pretty Little Liars), Katey Sagal (Married With Children, Sons of Anarchy), Brittany Snow (Pitch Perfect, John Tucker Must Die), Allison Miller (17 Again, Terra Nova), Jason Ritter (Parenthood), Rumer Willis (90210)
There's Always Woodstock is a music infused romantic comedy about a frustrated musician, Catherine Brown who finds herself living a life she never imagined. Stuck at a dead end job in New York City at Abundant Records, a mega music record label with no soul. When Catherine is fired from her job and finds her fiancé in the shower with another women she decides she is going to sell her engagement ring and move back into her family home in Woodstock, reinvent herself and get back to what she has always wanted to do, write music and perform.
Returning to Woodstock for Catherine is bitter sweet. She hadn't been back since the death of her parents when she was only 4 years old. Catherine quickly finds herself in a rut and unable to write music. While exploring the town she meets and befriends a bartender and barista, Emily. After a drunken karaoke performance, Catherine stumbles out of the bar only to have a chance encounter with Noah, the resident town Doctor. There is an immediate attraction but Catherine is in no position to start dating. Little by little, Catherine starts to find herself, write music, and fall in love with Noah.
Just as it all seems to be coming together for her, everything begins to unravel once her fiancé comes back into her life and Abundant Records makes an offer to sign her as an artist. As Catherine struggles to reconcile her two vastly different worlds she ends up not only finding herself but also "true love."
Reviews
Village Voice: The rom-com elements don't always work, and the conclusion is a bit pat, but Always Woodstock is never less than charming and funny along the way.